Here's what I believe:
[Tweet "If you look for joy, it will find you."]
I tried a little Facebook experiment recently. Every day for a month I posted a picture of something that brought me joy that day. I discovered that even on days that weren't going so well, there would be at least one thing that made me feel happy.
The other wonderful thing that happened is that other people also shared their moments of joy. I think it's well worth the effort to keep sharing those moments with each other.
I'll post something every Sunday night — maybe one picture, maybe lots of pictures. It will all depend on how the week went. I invite you to share your moments of joy in the comment section below the post.
What brought me joy this past week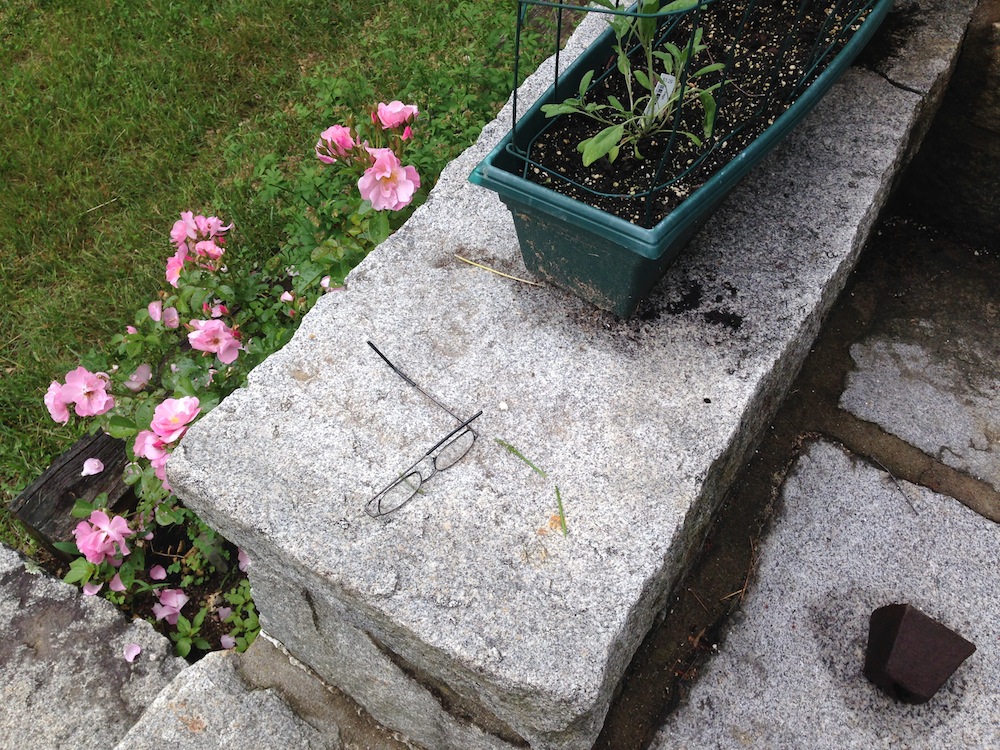 Finding my husband's glasses. He is ALWAYS losing something! This time, he put his glasses down on the back patio on his way to the compost pile. We're still looking for the flashlight he lost the same day.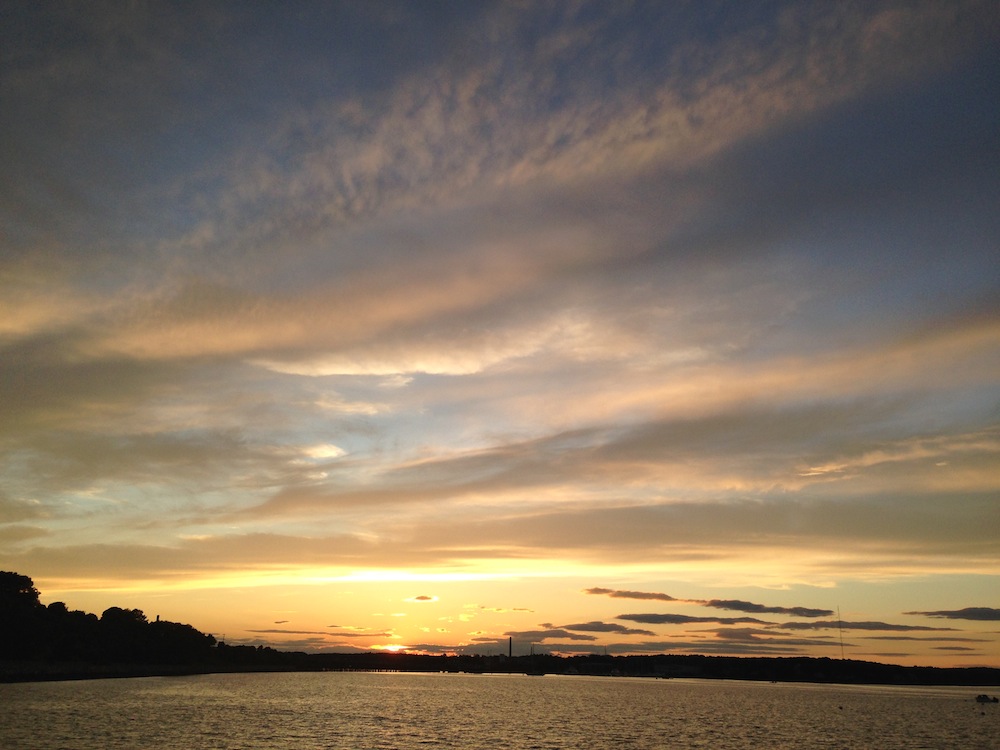 Taking a walk one evening on the Eastern Promenade and realizing on the way back that I could see the sun setting. I sat on a rock and watched it go down.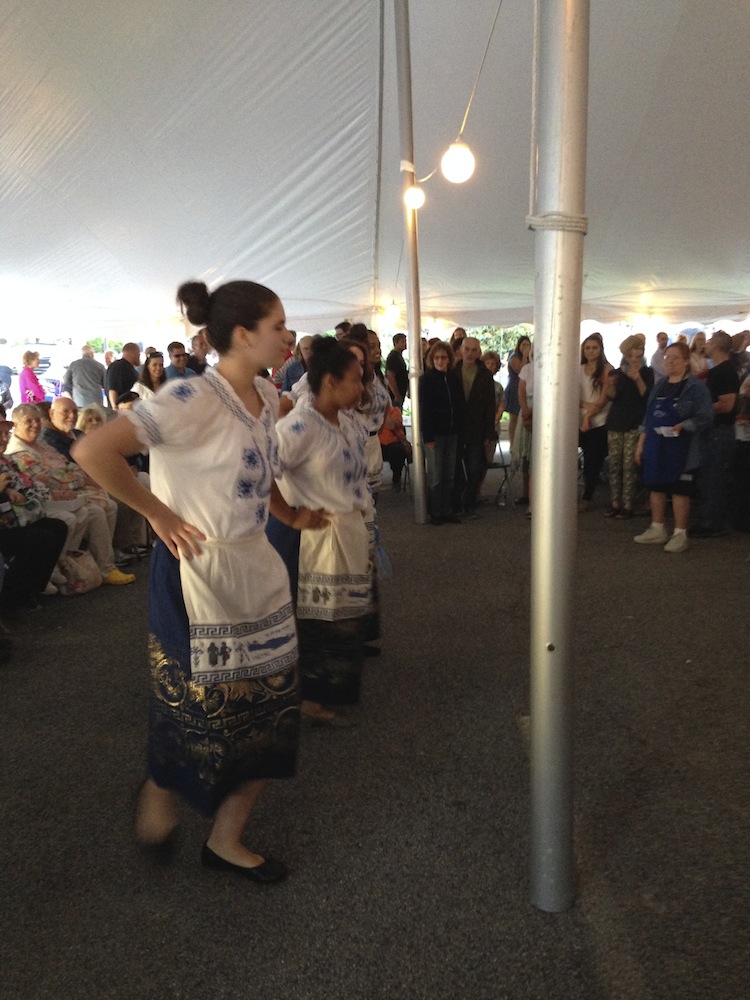 Going to the Greek Festival in Portland with my husband. I love the Greek Festival. Many years ago, I lived and worked on the island of Crete. It was an unforgettable experience. Yasou!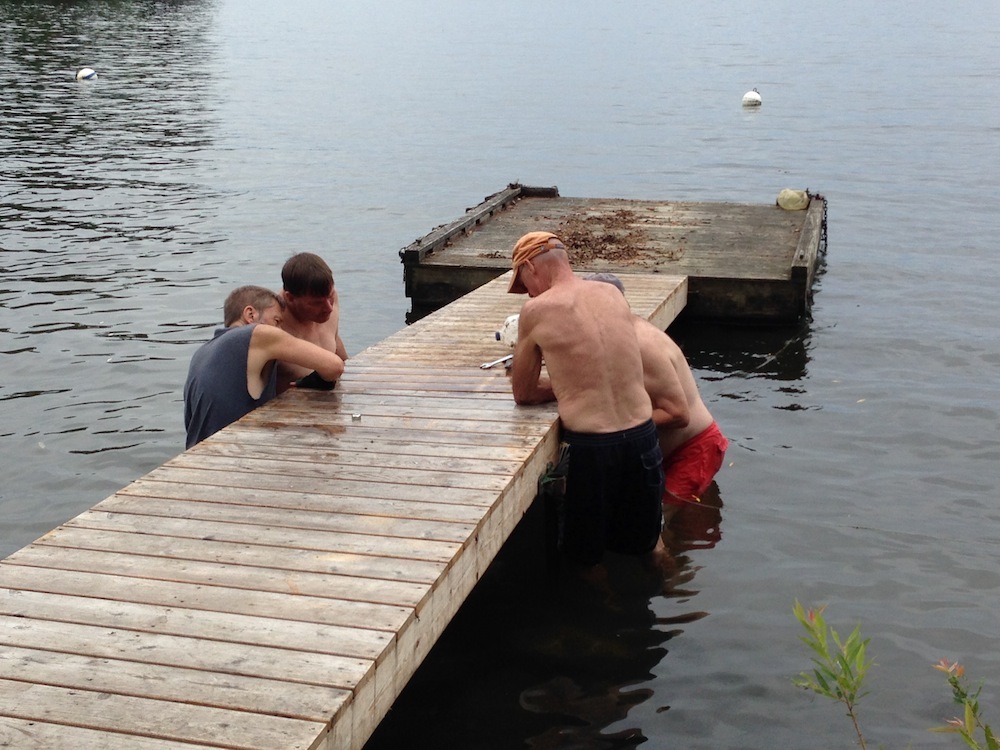 Watching the dock get put in at camp, thanks to our family's heavy lifters and a kind neighbor.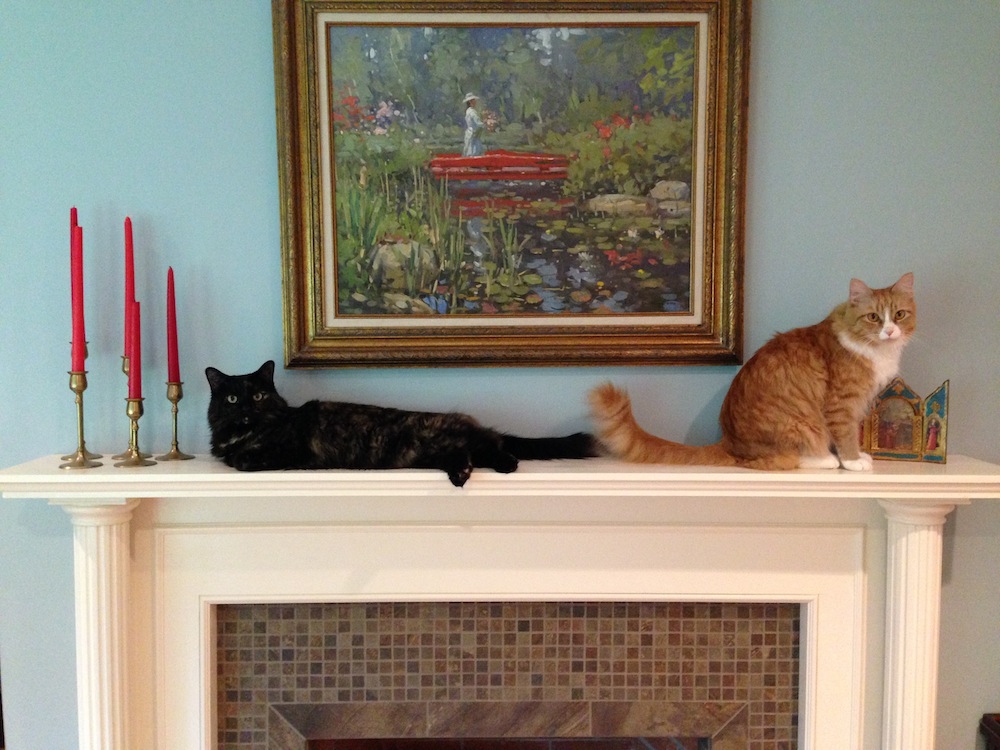 These are my cats Scout and Charlotte. They're literary cats — do you know which books their names come from? They're also mischief makers. They know they're not supposed to be on the mantle. And they know I'll forgive them because I love them so much. They bring me joy every day.
[Tweet "What brought you joy this week?"]
Don't miss a thing!
[jetpack_subscription_form]