About Diane
For more than 20 years, I was the health reporter on WCSH 6 (now NEWS CENTER Maine) in Portland, Maine. Toward the end of my career, I received this letter from a viewer:
"Dear Mrs. Atwood,

This letter is long overdue, but somehow appropriate to be written on my tenth anniversary. It is a thank you note to you.

Ten years ago you did a news special encouraging women to check their breasts for lumps. I decided to check. To my horror, I found something. I was only 31 years old. It turned out to be cancer.

I have been cancer free ever since.

I owe you my life, Mrs. Atwood. The doctors and hospital did a wonderful job, too. But if it wasn't for your news show, I never would have checked for lumps."
That letter sums up why I do what I do. I love interviewing people, researching all things related to health and wellness, and sharing information that might make a difference in someone's life.
Before I became a health reporter, I spent ten years as a radiation therapist, treating cancer patients at Maine Medical Center. It was a profound experience that gave me an appreciation for things I might have otherwise overlooked. The work also revealed the geek in me. As an assistant to the radiation physicist, I learned to calculate doses of radiation and calibrate the treatment machines. And I discovered that I understood and enjoyed the language of medicine, which is a huge help when that's what you write about.
I left the hospital to attend St. Joseph's College in Standish. After I got my bachelor's degree, I lived and worked for a few months in France and then backpacked throughout Italy, Greece, and Israel. That experience taught me I could do anything I put my mind to
When I returned to Maine, I happened to be in the right place at the right time and landed a reporting job at WMTW-TV.
A year later, in 1980, another opportunity presented itself when WCSH-TV had an opening for a reporter. I thought it would be great fun, so auditioned and got the job. It was beyond great fun, as well as fulfilling.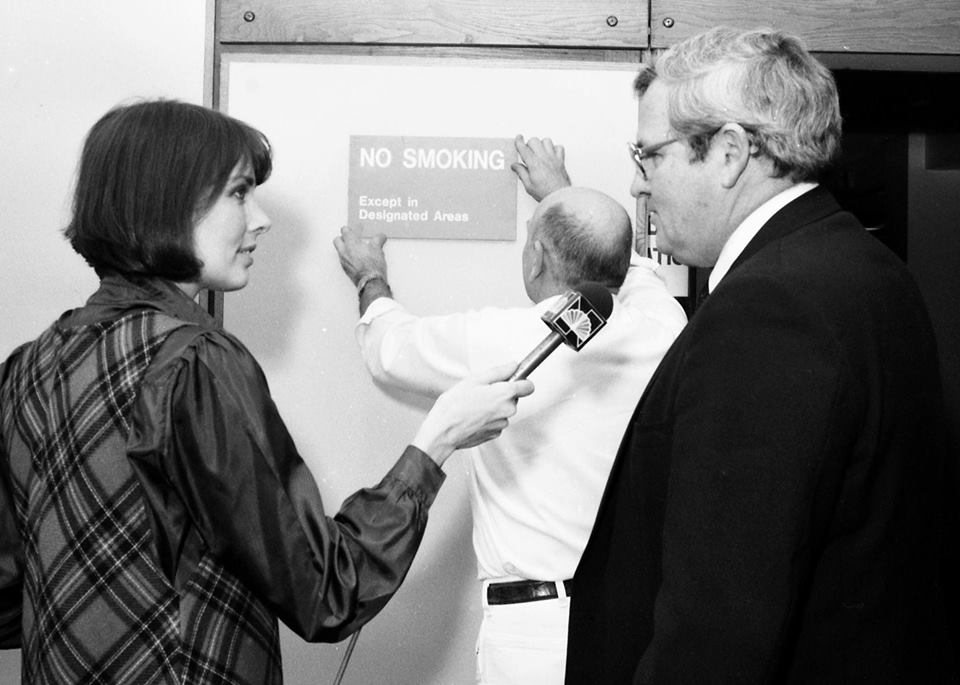 In 2002, another intriguing opportunity presented itself and I became the marketing/public relations manager for Mercy Hospital (now Northern Light Mercy) in Portland. I thought Mercy had wonderful stories to share with the community and I wanted to help tell them, which I had the privilege of doing for nine years.
Catching Health
I left Mercy in 2011 to try my hand at being a freelance health and wellness writer. To help market my services I started writing a blog, which I named Catching Health.
The strategy worked, but something unexpected also happened. I spent more and more time working on the blog simply because I enjoyed it so much. Soon people began contacting me with story ideas or to say thank you for writing about a particular topic. Catching Health took on a life of its own and I decided to let it grow. Over the years, it has become a trustworthy resource for people who want to live fuller, healthier lives. The blog offers something for everyone, from fitness tips to recipes and nutrition information to in-depth stories about the latest breakthroughs in medical science.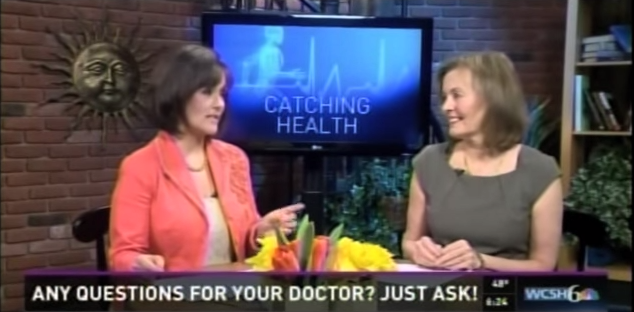 NEWS CENTER invited me back to share some of those stories on its Morning Report from 2014 to 2016.
Catching Health Podcast
In 2016, I launched the Catching Health podcast, interviewing interesting and inspiring people on a wide variety of health and wellness-related topics. In 2019, I began the Conversations About Aging podcast project. The year before COVID hit, I was traveling the state of Maine interviewing people 60+ about their lives and their perspectives on aging.
Catching Your Memories

That experience led me to start a new business in 2021 called Catching Your Memories. Have you ever heard a loved one's stories and thought I should be recording this? Do you wish you had recorded your parents' or grandparents' histories only now it's too late? Do you have your own stories you'd like to pass along? You can now book a private interview with me. I'll provide you with the video and a written transcript. You'll find all the details on my Catching Your Memories website.
So, here I am, long past the traditional retirement age but not the least bit interested. Catching Health is still going strong and I'm excited to be embarking on my new venture Catching Your Memories.
Awards and accolades
2018
Golden Arrow, Maine Public Relations Council
2017
Honorable Mention, Digital Health Awards
2016
Media Award, Home Care & Hospice Alliance of Maine
2015
3rd place, Feature Blogging, Maine Press Association
2014
2013
Gold eHealthcare Leadership Award
Gold Lamplighter, New England Society for Healthcare Communications
2011
Golden Arrow, Maine Public Relations Council
Personal stuff
I live in Maine with my husband and our three cats. We have two daughters, one son-in-law, and two adorable granddaughters.
Catching Health is everywhere
The Catching Health podcast can be found here on the blog and also on: