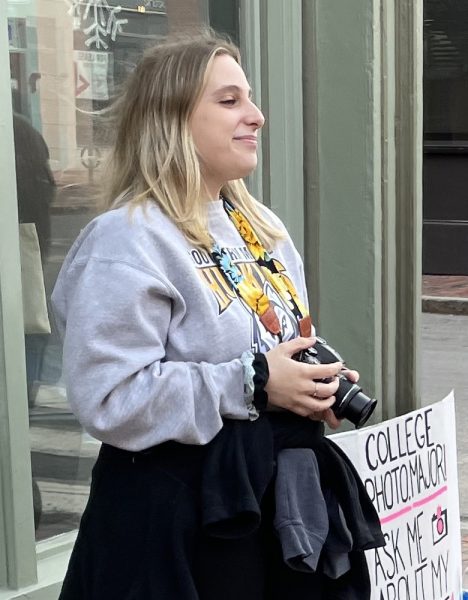 I was walking up Congress Street the other day (in Portland, Maine) and went by a young woman with a camera slung around her neck standing on a corner in front of a sign that said "Ask me about my project."
I gave her a slight nod and kept going, but I was curious so stopped and turned around. "OK," I said, "I'll bite. What are you doing?"
She told me her name was Isabella Deep and that she was a junior at the University of Southern Maine — majoring in art education with a concentration in photography. Being a fairly recent graduate of USM's art program, I felt an immediate kinship.
She told me she was looking for people who'd be willing to have their picture taken and to write something down in her journal that they had never told anyone else. It was for an art project she was working on. She plans to create a photo book with portraits only, no names, and at the end, a list of everything people wrote down. Again, no names and also no connection to individual photos.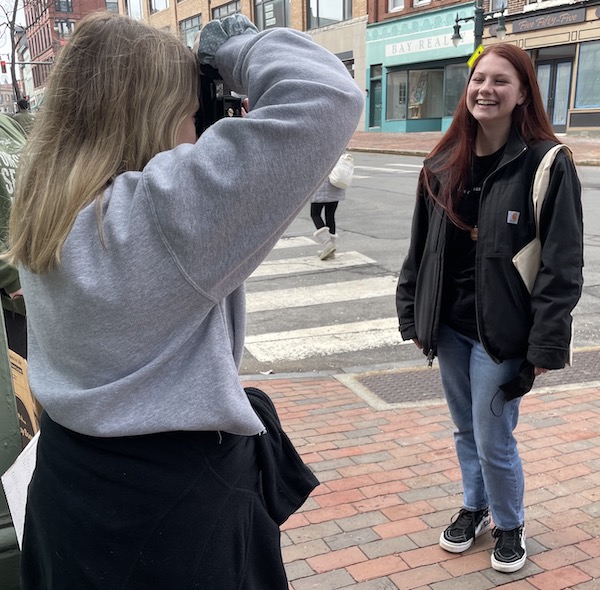 While we were talking, Lily Vantangoli stopped and said she'd be happy to participate — because she too, was an art student (at MECA) and hoped that one day someone might help her in the same way.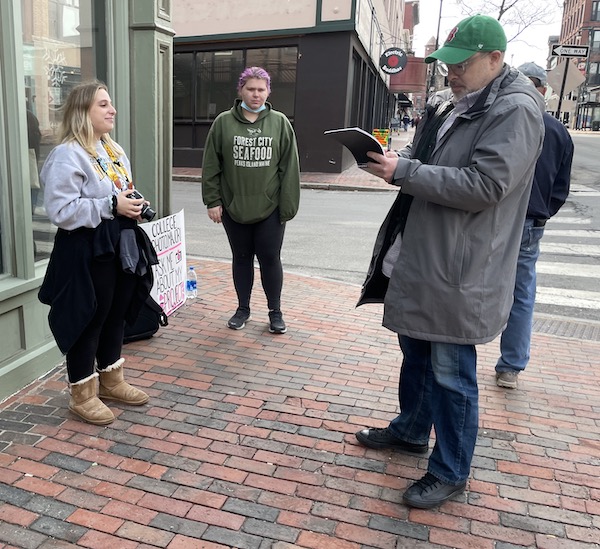 Other people also began to stop, agreeing to a picture and writing down their secrets for Isabella's book.
The reason she is reaching out to perfect strangers goes beyond simply doing an art project. It's because she wants to raise awareness about suicide.
It's a social cause and an anonymous documentary project, and suicide has touched my life. At the age of 13, my best friend died by suicide. I see a lot of people struggling and I just I just want people to know that there's someone out there that cares.

Isabella Deep, USM art student
When she first asked me if I would participate, I declined and asked if instead, I could write a blog post about her project. When she explained what she was trying to do and why I changed my mind. My nephew died by suicide in 2016. I still struggle to articulate my feelings about what happened.
So, I let Isabella take my picture and I wrote something personal in her book. It was her first day out and now, several days later, she has photographed 18 people and is looking for more. If you're interested, send me an email and I'll pass it along.
I will be presenting my project at the end of this semester (around the end of April or beginning of May). I'm hoping that at the very end, everyone will get a chance to realize that there are people out there who also have stuff going on that they can't talk about, and that they're not alone.

Isabella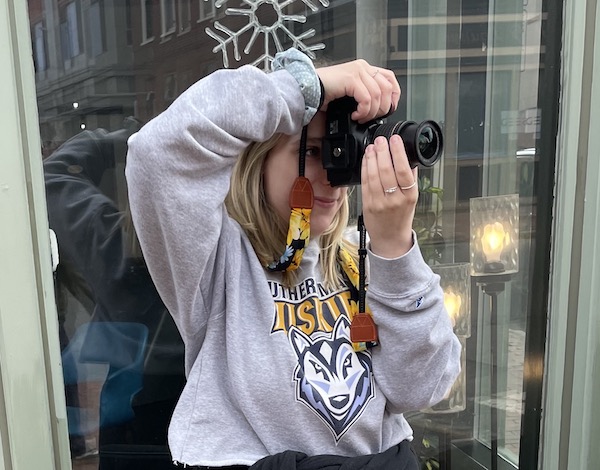 After she graduates, her goal is to get a master's degree in art therapy and have a career in that field. Good luck, Isabella, I think it's a wonderful career choice and that you already have a lot to offer.