I got to talk with some wonderful people recently who volunteer for an equally wonderful program that some of you may be familiar with. It's called the Foster Grandparent Program, and it revolves around volunteers 55 and older who work with young children in schools and other nonprofit settings.
Maine has two Foster Grandparent programs, Penquis (Fourteen counties and the town of Brunswick) and The Opportunity Alliance (Cumberland, York County, and the southern towns of Oxford County). The programs are sponsored by AmeriCorps Seniors, which also sponsors the Senior Companion and RSVP Programs.
Like so many people, Foster Grandparent volunteers were hit hard by the pandemic. In their case, because they could no longer work with children in person. I interviewed several in early 2021 about how they were trying to manage. Some, but not all, are now happily back in their classrooms.
In addition to working directly with children, foster grandparents often help out with various service projects. When I met with some of the volunteers the other day they were working with yet another nonprofit organization called Project Sunshine.
Simply put, Project Sunshine aims to bring joy and play to children who are hospitalized all around the United States. Along with other AmeriCorps Seniors throughout the country, Maine's Foster Grandparents were more than happy to help them out by putting together some activity kits.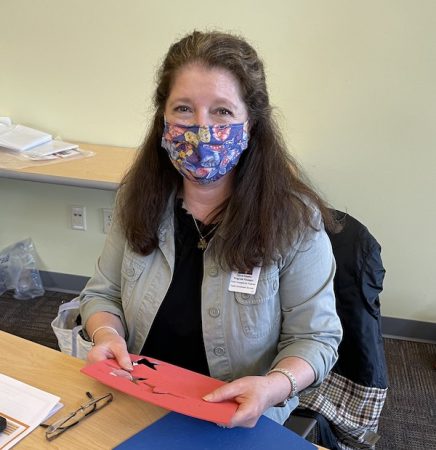 Maria Staples is the project manager for the Foster Grandparents Program at Penquis.
I reached out to the Foster Grandparent Program at The Opportunity Alliance to see if they'd be interested in collaborating, and they certainly were. So for three days, we're assembling 700 Crown activity kits.The kit gives children in the hospital a chance to make a crown. They have a journal they can write or draw in and we've got some stickers and crayons so they can deorate the crowns. Different programs around the country maybe got different kits, but we were excited to get the crown kit.

Maria Staples, Director, Penquis Foster Grandparents Program
It may seem like tedious work folding instruction pamphlets, poking out stars, lacing up paper journals, and putting everything into special bags, one after another, over and over again.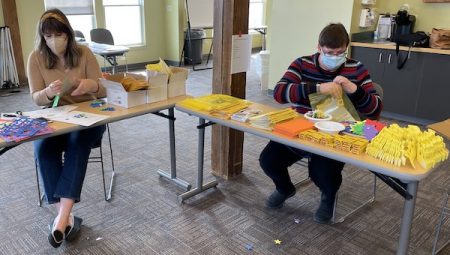 It was a labor of love for these volunteers, along with their program directors and the volunteer coordinators who also pitched in.
We're working together to create these wonderful little packets for Project Sunshine, which is such a great organization. It gives volunteers something to do and it's also such a good cause, so it's a win win for us.

Laura DuPlissis, Volunteer Coordinator, The Opportunity Alliance
If you're 55 or older and looking for something to do, you might consider becoming a foster grandparent. Because of the pandemic, the numbers are down and both Maria and Laura say they're recruiting new volunteers. The same is probably happening in programs around the country.
Need some encouragement? Here's why the volunteers I talked with signed up.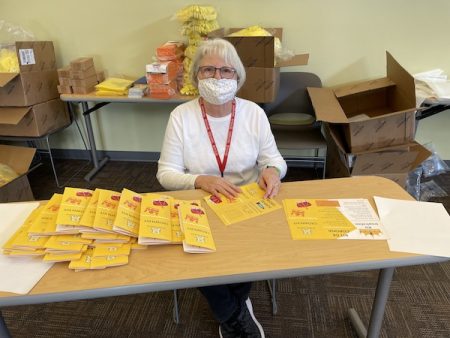 I worked with children for 38 years before I retired, I just love children, and so I thought, well, this would work. And it has, absolutely.

Linda Bubar, Foster Grandparent for five years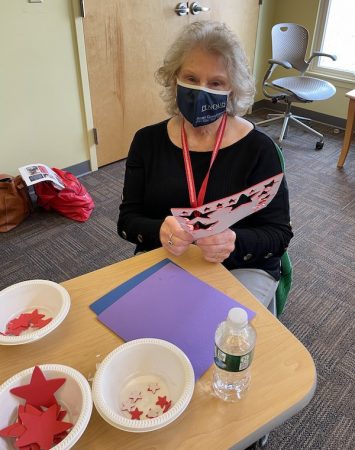 Oh, it's so enjoyable, it's so rewarding. You can see it in the kids. I love working with them, the kids are so awesome.

Fran Amos, Foster Grandparent for 10 years.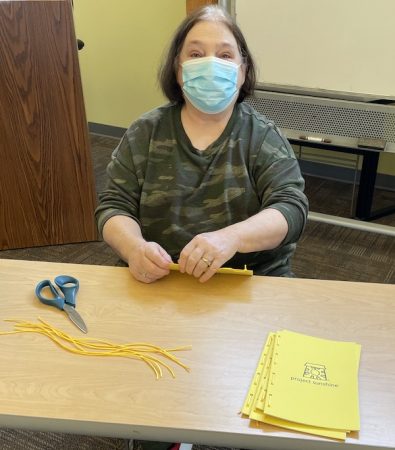 I love the enjoyment and I like to see their faces and smiles. I love doing things with them.

Judy Clarke, Foster Grandparent for 19 years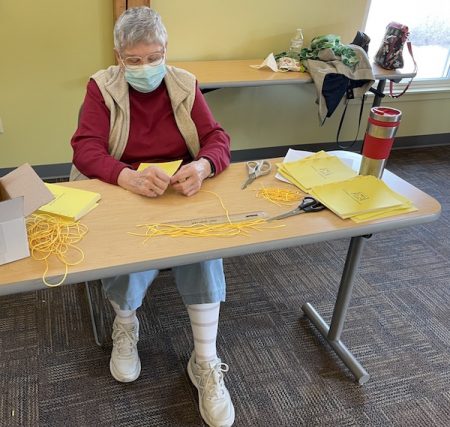 I love it. it gives you a sense of pride, and I have helped so many kids. One year there was this little girl and we had to get her up to speed. I did my specialty — what I like best is reading. It is also way more, I mean, some of the kids don't have granparents that live around here, so you fill a void.

Karen Pierce aka Super Nanny, Foster grandparent for 15 years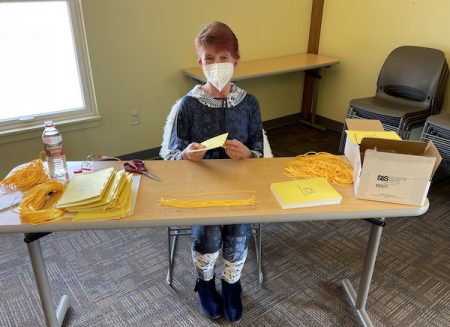 I became a volunteer because I love children and I need to do something for myself. I don't want to just sit and get old and die. I want to be ambitious and working and doing things, and, being part of my community. These projects here are for children in the hospital, you know, so you're doing a good thing for them.

Sherry Starkey aka Nana Sherr, Foster Grandparent for three years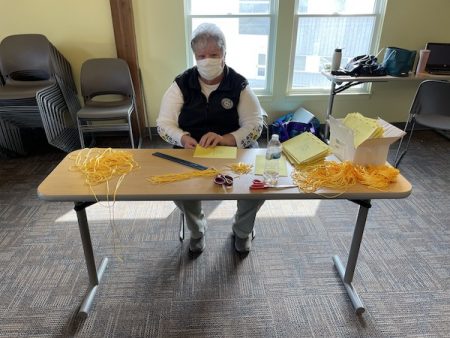 It makes our hearts happy to be around these little ones. I was a bus driver for 34 years up north. When I came down here, I said, I've got to do something with kids, I've just got to. We need this, we need to laugh, and they sure do make you laugh. It keeps us young.

Leanne Slauenwhite, Foster Grandparent for six years
How to become a Foster Grandparent
If you'd like to explore volunteering for the Foster Grandparent program in Maine, here are links to the two programs in Maine:
Additional information
The Foster Grandparents are doing good in the world. We need more good, especially right now.