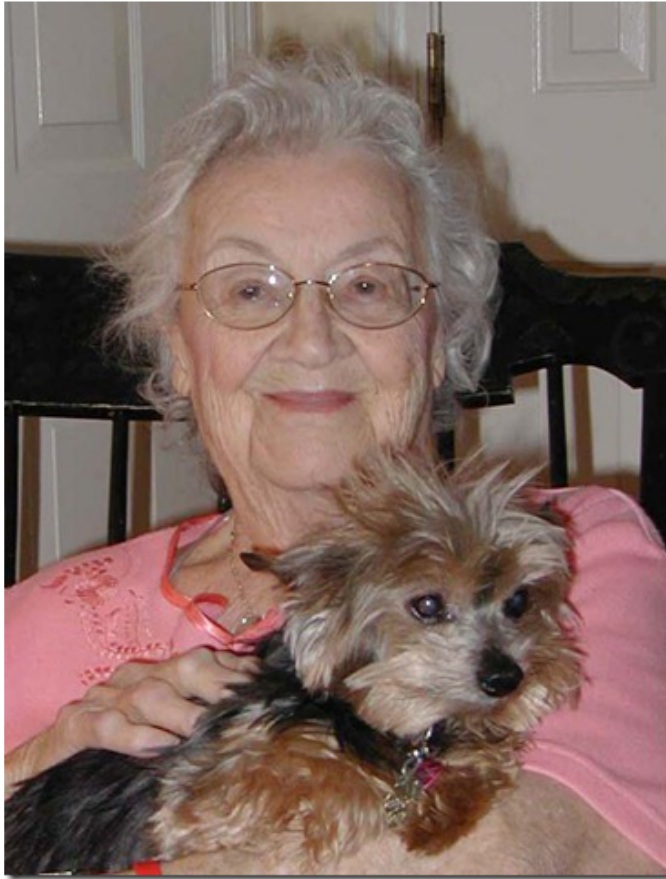 At the age of 89, Barbara Stetson has finally learned to slow down a bit. That doesn't mean she limits what she does, just that she doesn't rush around like she used to. "I had seven children," she explains. "I raised them alone. I played piano in restaurants and a lot of church music on Sundays. That's how I supported my children.  I was always multi-tasking. I went dashing from one place to another and I got so I always did things fast. I've now learned to slow down."
Here's why Barbara finally changed her ways. The tip of her cane got caught in a crack in the sidewalk and down she went, face-first into a bed of hydrangea bushes. She broke her glasses and it took three surgeries to get the glass, dirt and even a little stone out of her eyelids. It's a wonder she didn't lose an eye — two years before she'd had dual corneal transplants. She could have easily broken a bone — she'd already fractured her arm in a fall. It was the last straw. "I was falling two to three times a week," she says. "I was afraid it was going to be a hip next time and it would all be over. I had placed all my furniture so that if I felt myself going, there was always something to land on, but that wasn't good enough."
A Matter of Balance
Barbara saw an ad for a class called A Matter of Balance that offered various exercises and discussions about how to prevent falls. It was offered by Southern Maine Agency of Aging in Scarborough. She talked a few of her friends into going along and the eight-week course changed her life. Knock on wood, she hasn't fallen since. The first thing she learned was not to rush. "Let the phone ring, ' she says. "Let someone knock at the door. Don't go dashing."
Like Barbara, many older adults are afraid of falling and many end up limiting their activities. The problem is being less active can actually increase the risk of falling. A Matter of Balance is a nationally recognized program designed to reduce the fear of falling and increase activity levels among older adults.
During the class, participants learn to:
View falls as controllable
Set goals for increasing activity
Make changes to reduce fall risk at home
Exercise to increase strength and balance
"It's so different from getting advice from someone," Barbara says. "There are ten people in a group all worried about falling. It was a cohesive group and we all supported each other and said, 'yes, we can do this.' I think it had more value than one-on-one."
As for slowing down, Barbara may pay more attention to how fast she goes, but she still goes. Several times a week she and her Yorkie provide pet therapy at a nearby rehab facility. "I don't have a lot of body strength," she claims, "but my brain is still intact. I can do more and accomplish more as a volunteer than I can staying home by myself."
A Matter of Balance is offered by several areas throughout the state. The best way to find out if a class is available in your community is to call the Maine Association of Aging's toll-free number 1-877-353-3771.
If you'd like to do an online search, MaineHealth, which is home-base for the program in Maine, has information on its website.