For many years, I have carried an image of Dr. Michael Taylor in my head. He was leaving the exam room in his office and poked his head back in just before he closed the door. "Don't forget to protect your skin," he said. "Wear sunscreen." 
In the course of his career as a dermatologist and mine as a health reporter, I interviewed Dr. Taylor many times, particularly about skin cancer. For 20 years he participated in annual skin cancer screenings for the public. He also did screenings for the Maine Fisherman's Forum. He may have always been on the lookout for damaged skin, but he was even more interested in finding an effective way to prevent it in the first place. He says there were scores of sunscreens and moisturizers on the market, but none that met what he considered to be five essential criteria:
Effective
Cosmetically acceptable
As natural as possible
SPF 30
Gentle enough for sensitive skin
As someone who is well aware of the prevalence of the deadliest skin cancer — malignant melanoma — and the rising rates of other skin cancers, it only made sense that Dr. Taylor would try to develop a product that DID meet his criteria.
When he retired three years ago, he did not lock himself up in a laboratory in his basement and start mixing ingredients. However, he did spend countless hours hunched over his computer doing research, focusing primarily on marine ingredients. "The ocean is a treasure trove of natural remedies," he says. "Seaweed and other sea life have SPF boosters, antioxidants and anti-inflammatories, as well as essential minerals and vitamins that provide superior hydration."
Years of examining the skin of Maine fishermen also provided useful information. "Harvesters of seaweed, particularly Laminaria digitata," he observed, "had smooth well-hydrated hands compared to fishermen and lobstermen."
Dr. Taylor and his wife Wendy began brainstorming and decided to pull together a team that could turn their ideas into reality. They found a chemist with several decades of experience compounding cosmetics and Dr. Taylor turned to a longtime colleague and friend who happens to be a foremost skin researcher. Together they created their first product: a combination moisturizer/sunscreen they call Ocean Elements Sheer Daily Moisture SPF 30. It costs $38 for a 3-ounce tube.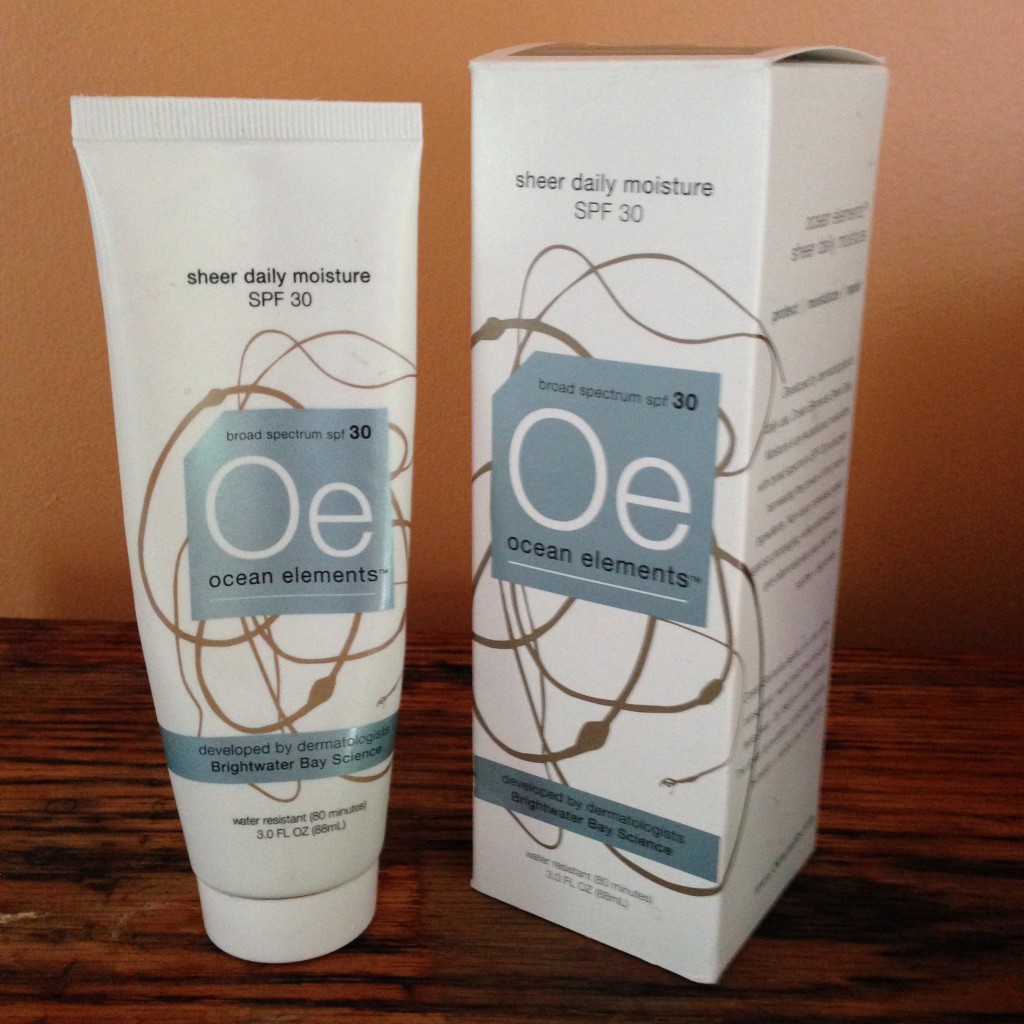 Titanium dioxide and zinc oxide are the active sunscreen ingredients. According to an article written by Apothecary by Design in Portland, they are non-nanoparticle minerals that are not absorbed into the skin and "are more environmentally sensitive than sunscreens formulated with nanoparticle technology. This high quality sunscreen is also fragrance free, contains no phthalates, parabens, BPA, PABA or other chemical ingredients that commonly cause skin irritation."
The cream contains five main ingredients from the sea:
Laminaria digitata (fingered kelp)
Chondrus crispus (Irish Moss)
Porphyra umbilicalis
Non-calcined coral (Pseudopterogeorgia elizabethae)
Hydrolyzed marine collagen
After three years of research, development and a few setbacks along the way, when Ocean Elements was launched in May Dr. Taylor says their emotions were a bit used up. " Oh, we were happy," he admits, "but there were no fireworks or champagne corks popping. It was on to the next chapter."
The next chapter includes creating more products and forming an advisory committee to develop longterm strategic goals. They've already announced that 50 percent of any profit they make from products will be donated to non-profit environmental and health organizations. That includes Konbit Sante, a volunteer organization that Dr. Taylor and his wife co-founded to help the people of Haiti.
In the spirit of full disclosure, I got a tube of Ocean Elements for free and agreed to give it a try. I made the decision because I know and trust Dr. Taylor, not because I intend to start doing product reviews on a regular basis. I've been using it on my face for about a month. The sunscreen works as it should and I love that it's also a moisturizer — saves a step. I like it better than any other moisturizer I've used in the past several years. It goes on smoothly, doesn't have an odor and doesn't irritate my sensitive skin or burn my eyes. Just yesterday I recommended it to a friend.
So yes, Dr. Taylor, I won't forget to put on my sunscreen.