It's such a wonderful time of year to go to the Farmers' Market. Look at some of the interesting things I found at the Portland (ME) market this week.
Husk cherries belong to the tomato family. Unwrap and eat raw, put in a salad, make a pie, make salsa!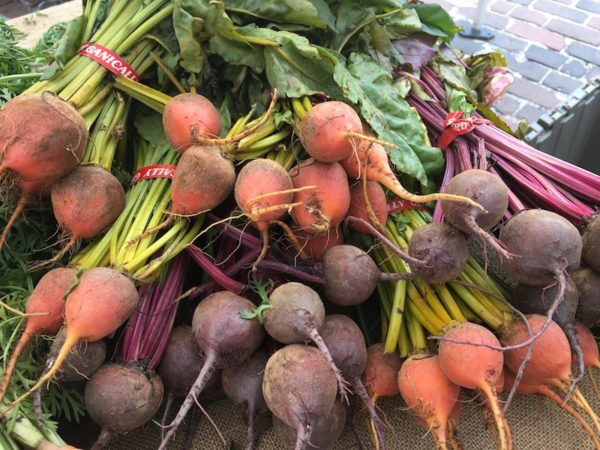 At first glance, these might look like radishes, but they're little beets.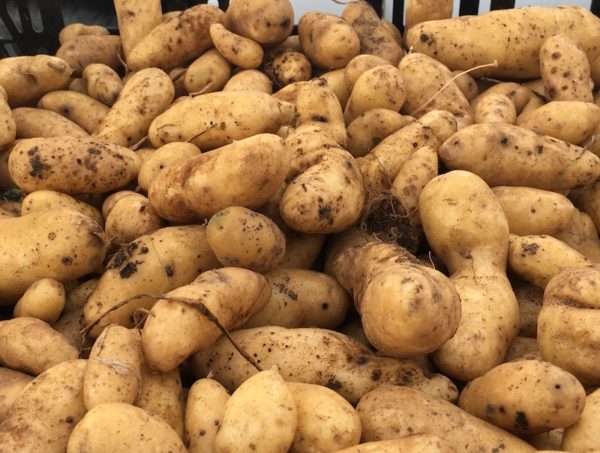 Fingerling potatoes.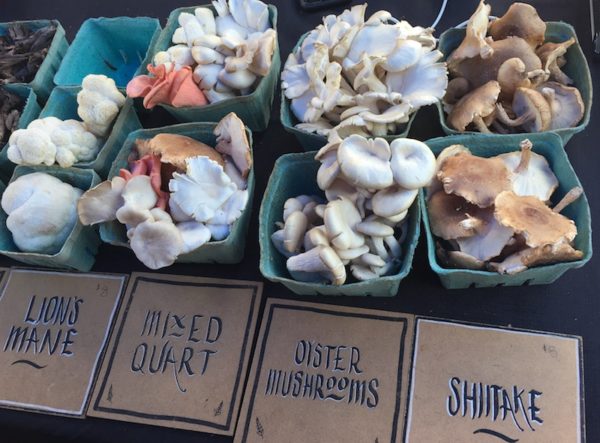 An assortment of elegant mushrooms.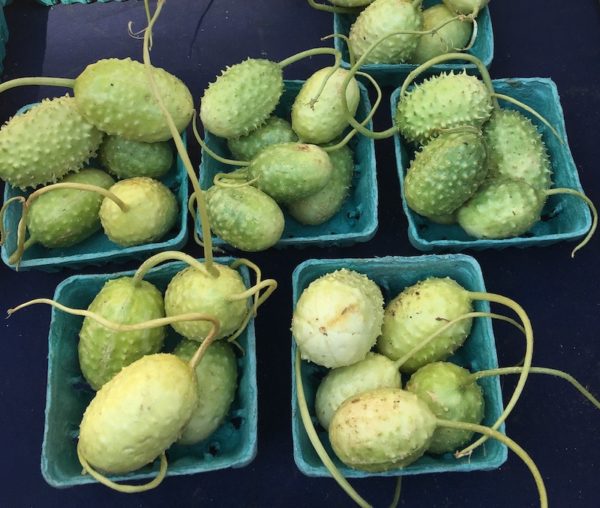 Time to guess. I know what those green things are, but only because there was a sign on them. Do you? I'm sorry, no prizes for guessing right — only self-satisfaction! Tell us what they are and how you eat them in the comment box at the end of this blog post.
I ended up buying some potatoes and beets to roast. I know it's pretty darn hot for that but I LOVE them. Toss them in olive oil and minced garlic and sprinkle with fresh rosemary and salt. So easy. So delicious. You could also try this recipe, which adds a few steps, but they're well worth it.
I bought a bag of my favorite kind of beans, too. Wax. I prefer them steamed, but ate several raw before I even made it back to my car.
Daniel Mickey, who sold me my vegetables at the Farmers' Market, likes to roast potatoes and beets, too, and often adds a mix of fresh herbs. He's a farmer at Bumbleroot Organic Farm in South Windham, Maine. It's not his but he loves working there. In fact, he loves farming period. He didn't grow up on a farm but studied agriculture at Appalachian State University in North Carolina.
"It's great to be outside and working with my hands all day," he told me. "I want to work in nature. It's good solid hard work and I feel right doing it. It feels dignified. I'm honored to work for Bumbleroot. My dream is to own my own farm someday."
You find the best food and meet the nicest people at the Farmers' Market! Here's a great list of all the markets in Maine so you can spend some quality time at one in your neck of the woods.