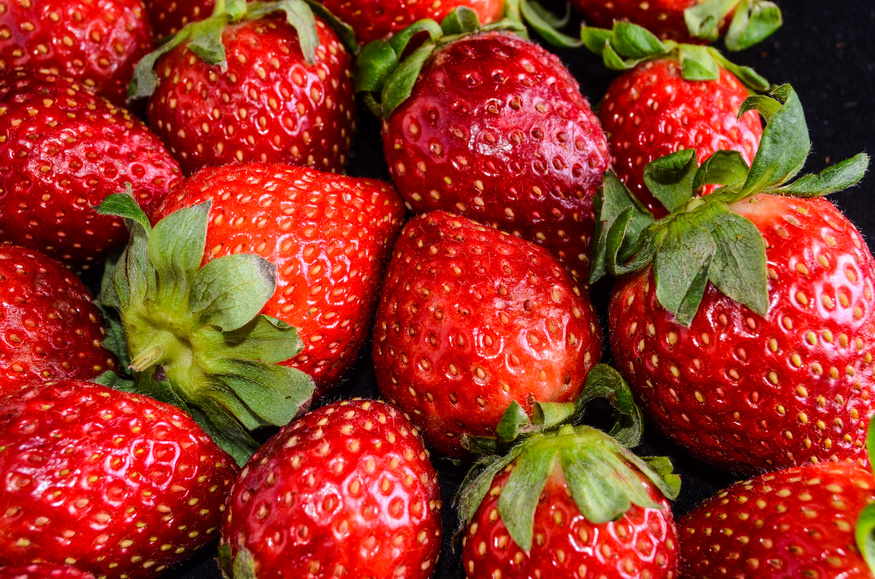 Is there anything else quite as delicious as a handful of freshly picked strawberries? Check out the Catching Health list of farms across Maine that let you pick your own strawberries.
If a farm has a website or Facebook page, I included a link. Otherwise, you might want to call ahead to make sure it's open for picking.
Wherever possible, I have included information about a farm's use of pesticides.
Let me know if you want to add a farm or additional information to the list or notice something that needs to be corrected. 
ATHENS
SITES FARM
98 Joaquin Road
654-2061
Facebook
BENTON
UNDERWOOD STRAWBERRY FARM
1435 Benton Avenue
453-6800
Organic 
BOWDOINHAM
FAIRWINDS FARM
555 Brown's Point Rd (Located across the street)
729-1872
Facebook
Our farming practices include a combination of traditional and organic methods. This includes the use of synthetic and organic fertilizers for plant and soil nutrition; cultivation, plastic mulch, and minimal herbicide use for weed control; and integrated pest management in conjunction with the University of Maine Cooperative Extension.
BUCKSPORT

SILVERIDGE FARM (There will be no strawberry picking in 2019. I'll check back next year.)
699 Silver Lake Road
469-2404
Facebook
CAPE ELIZABETH
ALEWIVE'S BROOK FARM
83 Old Ocean House Road
799-7743
Facebook
We are not certified organic, but our strawberries have no sprays or chemicals on them.
MAXWELL'S FARM
527 Ocean House Road (Watch for signs to picking fields)
799-3383
Facebook
Whenever possible, we will use organic, or natural production systems to enhance soil chemistry and plant health. Sometimes, because of the size of our operation, or due to the fact that organic methods are ineffective, we will use man-made chemistry to assist our production in a way that has the least risk to us, the crop, and our customers.
JORDAN'S FARM
21 Wells Road
767-2740
Facebook
At Jordan's Farm, we employ sustainable farming practices. This means that we use green manure ground covers, amend our soil with compost and use chemical pesticides and herbicides as little as possible to preserve the natural nutrients of our soils.