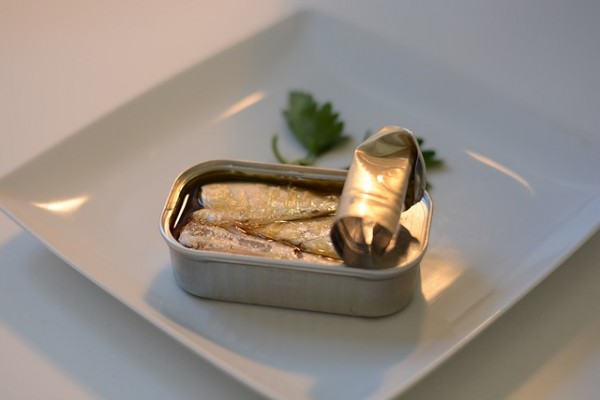 Guest post by John Turrell, Wellness Coordinator, Greater Portland Branch, YMCA of Southern Maine.
The start of a new year marks the perfect opportunity to revisit familiar menu routines and jump-start healthy eating patterns. Adding a variety of healthy foods to your plate will not only boost overall nutrition in your diet but also broaden your culinary horizons.
Instead of trying to find new recipes for the same familiar ingredients, try expanding your palate by incorporating some foods you don't routinely eat. 
In the spirit of new beginnings in a new year, for the next nine weeks, I am going to recommend a healthy food you may try or rediscover if you have not tried it lately. This list can be a starting point to whet your appetite for further healthy food discoveries. Why nine healthy foods? Why not!
Let's begin with sardines. Sardines are an overlooked supermarket offering, but they are an unassuming nutritional powerhouse. Whether canned or fresh, sardines are loaded with protein, calcium, vitamin D, and especially omega-3 unsaturated fatty acids, which promote anti-inflammatory pathways, Wow!
Canned sardines can be used in the same ways as canned tuna, and fresh sardines are easily grilled or broiled. Registered dietitian Patsy Catsos says not only are sardines "excellent sources of protein and calcium, they are more sustainable than eating large predator fish."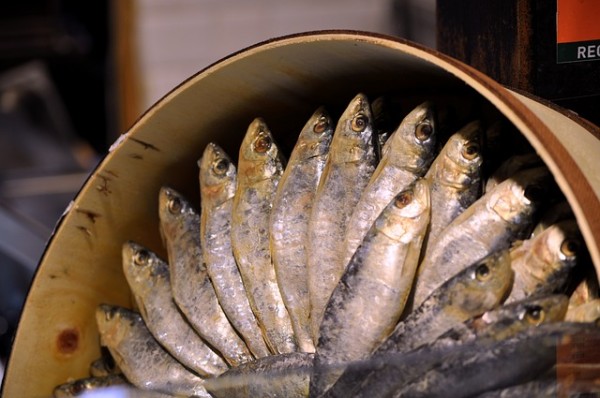 So, try starting 2016 with old-fashioned, very healthy sardines. To help you on your way, Diane found a recipe for Beany Sardiney Paté on the Oldways website. Oldways is a non-profit organization that among other things, promotes a traditional Mediterranean diet. The recipe is courtesy of the National Fisheries Institute.
Beany Sardiney Paté
Make up a batch of this heart-healthy spread to use on crackers or as a dip for raw veggies.
Ingredients
1 15-ounce can cannellini beans, drained and rinsed
1/2 cup walnut halves
1 3.75-ounce can skinless, boneless sardines, drained
1/4 cup packed fresh parsley leaves
4 tablespoons fresh lemon juice (juice of 1 lemon)
2 tablespoons extra-virgin olive oil
1 garlic clove
1/4 teaspoon salt
Freshly ground pepper
Instructions
Combine all the ingredients in the bowl of a food processor.
Process until smooth and creamy.
Thank you for reading the guest post from John Turrell. If you try the recipe for Beany Sardiney Paté, please let us know how it was. And if you have a good sardine recipe of your own, share it with us! Passing along what we do (and eat) to stay healthy and well is what the Catching Health blog is all about. You can add your thoughts and recipes to the comment section below.