Sister Miriam Therese Callnan is a retired Sister of Mercy who now lives in a senior housing community in Portland, Maine known as the Motherhouse at Baxter Woods. The massive, imposing building on Stevens Avenue was built in the early 1900s as a convent for the Sisters of Mercy — St. Joseph's Convent. Generations of nuns lived there over the years, but in 2005, the convent was closed. At the time, a few rooms were being used for administrative offices and the chapel was still open on a limited basis, but other than that, it had been vacant for quite a long time.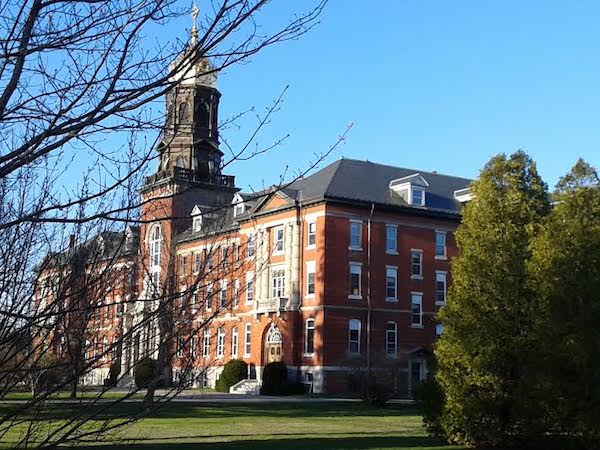 The Sisters sold the building and surrounding acreage and eventually, the convent was developed into apartments for people who are 55 and older. There are a number of retired Sisters, including Sister Miriam, who now live in the apartments alongside many laypeople. Within the building are several areas where residents can gather to enjoy various programs or simply each other's company. But because of COVID-19, instead, people are self-isolating to protect themselves, their loved ones, and their neighbors.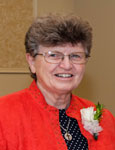 This is a short piece that Sister Miriam wrote for Catching Health about the effect the current situation has been having on her life. Thank you, Sister Miriam.
The luxury of unexpected time
So far I'm pretty healthy – and for decades I've tried to live in the present – but at 82, one knows life is tenuous.

However, this unexpected time at home is wonderful for me, though understandably jarring for some of my neighbors, so I keep my delight under wraps. Being retired, I'm not one of the millions adjusting to suddenly working professionally from home, and/or coping with my children home with the burden of teaching them and supporting all their different online class expectations. I really feel for those parents, and hope they have a computer with reliable service, knowing how some parts of Maine lack high-speed Internet and appropriate resources.

This time is not a vacation, but it's unclaimed time. It's not my annual spiritual retreat, though I have lots more hours and motivation to pray earnestly for the world, as well as my own little world.

So how do I use this precious commodity while being aware the situation can change in a flash? My impulse is to visit and comfort my Sisters of Mercy friends at Frances Warde Convent or in three local nursing homes. However, they are all under quarantine. But there are plenty of friends and relatives I can call, email, and connect with. That has been most enjoyable, and something to keep up after this pandemic fades. There's been time for lots of written correspondence to folks who have recently lost a loved one, or are on that big Christmas card list and would enjoy a surprise note "out of the blue". I'm rereading, pondering, then culling notes from the Camden Conference, World Affairs Council of Maine, and numerous Mercy Justice programs. This unexpected time is one of deep reflection on our world…

Sr. Miriam Therese Callnan, RSM, Portland, ME
What about you?
We all have our own perspectives on the effects of COVID-19 on our lives. I am grateful that I have this blog where I can share information and people's stories, including my own sometimes. Do you have a story that you would like to share? How are you coping or not coping?