---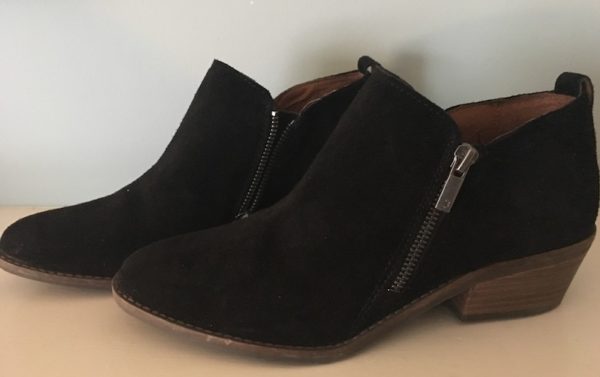 I bought a new pair of boots last week, which I think are cool! Check out the zippers on both sides. And they are wicked comfortable. Only their first time out I wore them all day into the evening. An evening that included a fair amount of walking on hard surfaces. The next morning, it wasn't my feet that hurt, though, it was my back. Nothing major, just a minor kink that was probably related to all that walking in my new boots.
I digress
As I'm writing this, I can't help but think of the Broadway musical Kinky Boots. I'd like to see it sometime. Have you?
Getting out the kinks
Anyway … when I mentioned my kinky back to Andy (if you don't know by now, Andy is my strength coach) he reached for the foam roller. After a few minutes of doing the back stroke — yup, the back stroke — on the roller I felt much better. In this video, Andy gives us a demo on the foam roller, a bath towel, and with two tennis balls taped together. It works!