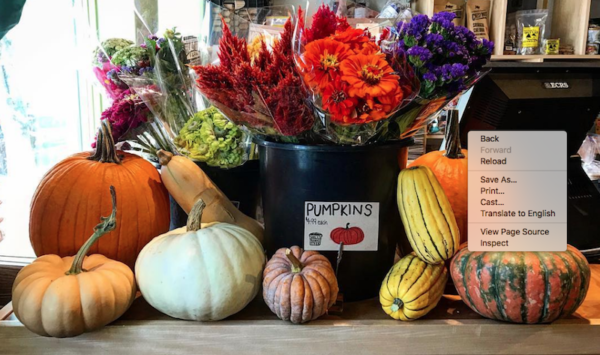 Whenever I walk into Rosemont Market & Bakery (I usually go to the one on Brighton Avenue in Portland, Maine) I always feel peaceful, but excited. Does that make sense? The first thing you see when you walk into the main space are lovely fresh flowers and lots of local produce — like the three kinds of beets I bought the other day for roasting. OMG, they tasted so good.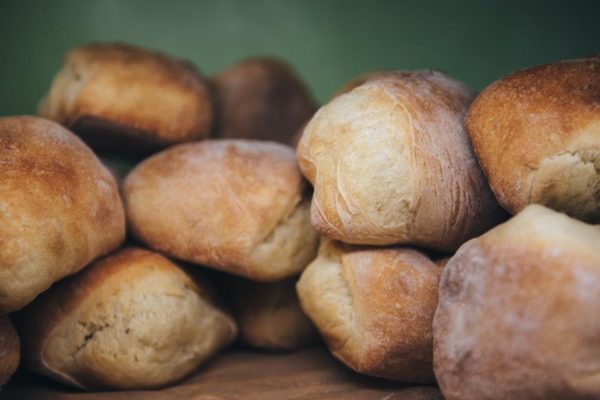 Out of the corner of my eye I spy the wall of baked goodies. Did you know that they bake their own bread? Every night, fresh loaves. And they cook meals for us, too. This week, for instance, the daily menus include Korean Meatloaf, Broccoli and Roasted Pepper Quiche, Black Bottom Blueberry Pie, Chicken Pot Pie, and Basil Pesto & Torta. Is your mouth watering yet?
Karl Greenwald, who is the Kitchen Manager, took a moment to explain Rosemont's approach to food for us. He also shared a recipe for a healthy Persian Barley Salad and some cooking tips.
What is Rosemont Market's approach to food?
It's a pretty straightforward approach, one that has become more the norm within the last few years. We've been utilizing the abundant and diverse farming community in Maine and New England from our very beginning more than 10 years ago. Safe to say, Rosemont, along with a few other local businesses, was at the vanguard of the farm-to-table movement in Maine.
We continue to enrich and explore the dynamic needs and functions of that trend. Supporting local farmers while bringing the freshest produce, meat, and dairy to our growing customer base. It wasn't so much a philosophy as a necessary reaction to the increasingly monolithic, faceless consumption chain – a sustainable, environmentally minded pursuit to offer a simpler, people-powered alternative to the great people of Maine.
Persian Barley Salad
Ingredients
1 1/2 cups pearled Barley rinsed
1 1/2 cups vegetable broth
1 1/2 cups water
1 tsp. Salt
Olive oil
1 15 ounce can of chickpeas rinsed & strained
1 cup toasted pistachio nuts
1 cup dried apricots diced
3 sliced scallions
1 cup chopped parsley
zest and juice of one lemon
1 Tb. el Hanout spice (recipe below)
Instructions
Add stock and water to pot, add salt. Bring to a boil.
Add rinsed barley. Bring back to boil then simmer. Simmer until barley is done-about 25 minutes.
Rinse barley in colander under cold water to cool.
Place barley on sheet pan and toss with olive oil to coat. Set aside.
Combine all ingredients but el Hanout in large bowl. Mix well. Add barley and mix well.
Sprinkle el Hanout over salad and mix well. Taste for salt.
Let salad marinate for an hour before serving. If the barley has absorbed the olive oil drizzle more over salad to serve.
el Hanout
1 tsp. Black pepper
1 tsp. ground Cardamom
1/4 tsp. Cayenne
1/4 tsp. Ginger
1/4 tsp. Nutmeg
1/4 tsp. Cinnamon
1/2 tsp. Turmeric
What is el Hanout?
The full name is Ras el Hanout, which means "head of the shop," referring to all of the best spices in the store – basically North Africa's answer to Garam Masala. Some people used to add "Spanish fly" to the mix, which perpetuated a belief in its aphrodisiac properties. (This is no longer permitted in Moroccan law.) There are many variations of the mixture. The one we make has black pepper, cardamom, cayenne, ginger, nutmeg, cinnamon, and turmeric. I've always been a big fan of the warmer spices and of all types of curry (culinary cousins to el Hanout). I put it in pumpkin pie last year and it brought a tear to my eye.
What is beneficial (and/or fun) about cooking with barley?
Barley – one of the most ancient grains known to humans – is chock-full of vitamins and minerals. Barley is low fat and low calories, while maintaining high dietary fiber. Its fiber content helps to keep intestines healthy and its mineral content helps to support healthy bones, skin, and cholesterol. I love it because of its sturdiness and chewy, nutty goodness.
Do you have any pro-tips on how to cook with barley?
Rinse, rinse, rinse. Rinse before cooking. Rinse after cooking. Pearled barley cooks faster but has less of the nutritional benefits. Hulled barley takes longer to cook but packs a nutritional wallop.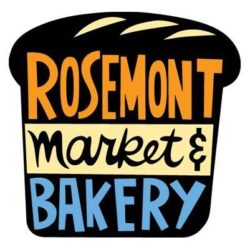 Thank you Karl and Rosemont Market & Bakery! Check out the website to see what they carry in all of their markets and where they're located.