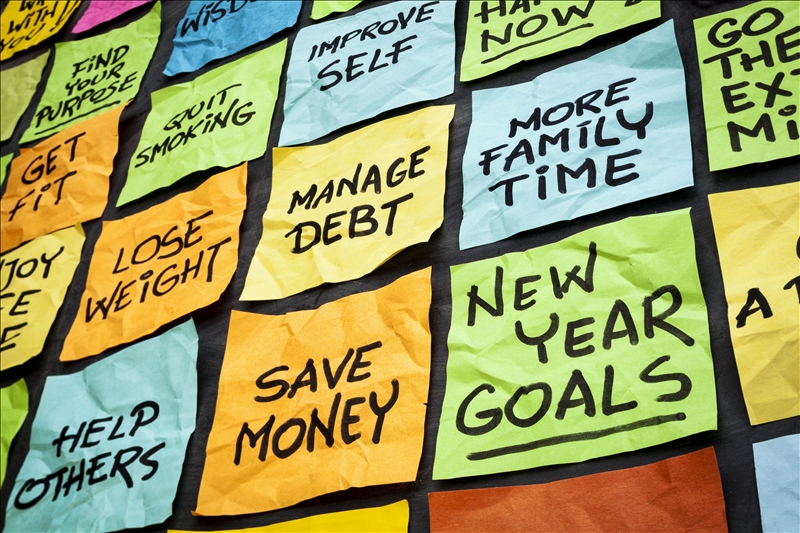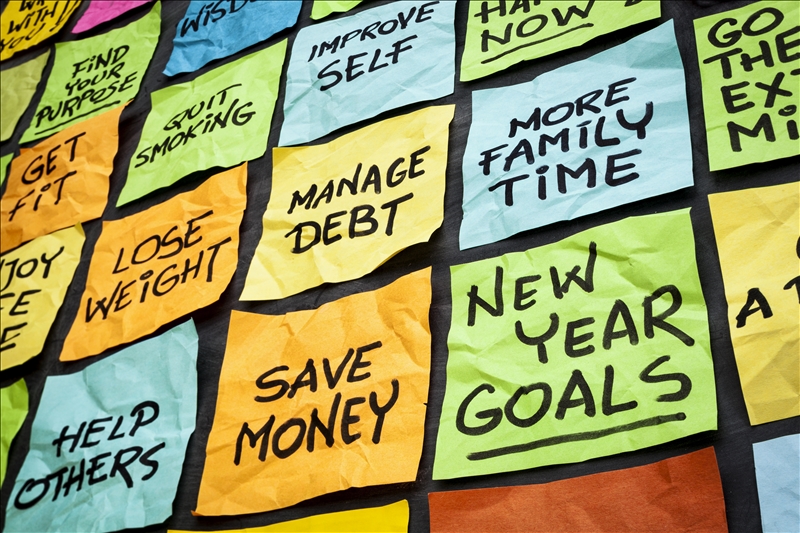 Do you know what the #1 New Year's resolution is? If you guessed lose weight, you are correct!
Here are the most popular New Year's resolutions, according to USA.gov:
Lose weight
Volunteer to help others
Quit smoking
Get a better education
Get a better job
Save money
Get fit
Eat healthy food
Manage stress
Manage debt
Take a trip
Reduce, reuse and recycle
Drink less alcohol
The sad truth about most of the resolutions we make is that we often don't keep them past the first few weeks or so. Sometimes we're not ready to make a change and sometimes we bite off more than we can chew.
It can especially difficult for people caring for a loved one to even entertain the thought of making some resolutions, let alone keep them. If there is a # 1 New Year's resolution for caregivers, it might be, "To be a better caregiver." Caregiving is an all-consuming, overwhelming responsibility and if you really want to do a better job than you're probably already doing, I suggest that, instead, you make a resolution to take better care of yourself.
If you think you don't have the time or the energy to take care of you, too, I've compiled a list of helpful tips — little things that can make a big difference.
Self-care plan
Kate Fallon, with Ageless Journeys, suggests that you create an actionable self-care plan. Take a few minutes to think about what you can do and put it down on paper. Set specific, measurable goals. "This may include things like actually scheduling and prioritizing time for something you enjoy right at home, like reading, drawing, or listening to music or investing in your health by having an occasional massage, a pedicure or a lunch with friends," says Kate. "At its most simple, self-care means preventive health care (dental cleanings, annual screenings), taking regular walks, and eating a balanced diet with lots of greens and grains."
Deborah McLean, whose website Maine Senior Guide is a resource for seniors and their families, offers up her own New Year's tradition/superstition. "I make a list of all the things I want to do in 2015 and do them on New Year's Day, thus ensuring I will do them all year. (Sometimes it is only a token action). The point is I want to recognize my priorities and commit for the duration. I actually post the list on my office wall."
I've got several things you could probably do on New Year's Day to get you started on the road to taking care of yourself. They're all about creating a mood.
Soothing environment
Ever notice how something simple can change your mood in a heartbeat? Try these simple mood-changing suggestions:
Change the lighting so that it's softer and more soothing.
Fill some vases with flowers.
Play your favorite music.
Move a comfortable chair into the sunlight.
Take five minutes alone to calm down and deep breathe.
Schedule appointments throughout the day as reminders to take care of yourself.
If someone offers to help you — with housekeeping, for instance — say yes and let go of thinking it needs to be done "your way".
If you're caring for someone with dementia, meet the person where he or she is at that moment. You'll both probably feel a lot less stressed if your expectations are in line with his/her capabilities.
Support
Polly Bradley is director of adult day services at the Southern Maine Agency on Aging (SMAA), which offers a caregiver program all year round — with special attention during the new year. She has these suggestions:
Schedule a weekly phone check-in with a SMAA social worker.
Stop by a SMAA adult day center and talk with a social worker.
Join a support group (search for groups in your area at SMAA or the Alzheimer's Association)
Call SMAA at 1.800.427.7411 to speak with a family caregiver specialist.
If you're not in southern Maine, contact your local agency on aging to see what they offer for services.
How are you feeling?
If you are going to resolve to take better care of yourself, Kate Fallon says first, you need to honor yourself and how you're feeling — really feeling — about your role. "Caregiving often leads to feelings of ambivalence — strong, conflicting feelings that leave people uncomfortable," she says. "Perhaps caregivers can focus on being more accepting of how they feel and finding appropriate ways to honor and express these feelings. This may include journaling, online caregiver message boards, support groups, counseling or some kind of creative expression. We Mainers can be stoic about keeping our feelings to ourselves, but sometimes keeping it all inside can lead to physical illness, fatigue or depression."
If you're feeling overwhelmed by caregiving, I hope you will consider making at least one small change in 2015. If you have a tip that has worked for you, please share it in the comment section below.
Happy New Year!
I wrote this post for the Advantage Home Care Aging in Place blog and decided to also publish it on Catching Health because I suspect some of my readers will appreciate the suggestions. By the way, if you decide you could use some extra help, I can recommend Advantage Home Care, which provides a range of services in southern Maine. As you may know, my mother has dementia and until recently lived in her own home. It would not have been possible without the help of the wonderful caregivers from Advantage.