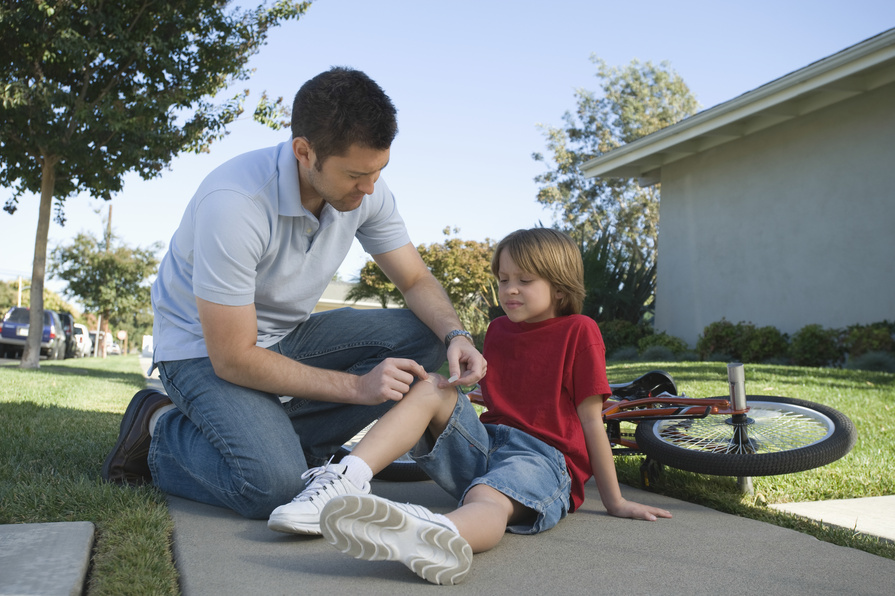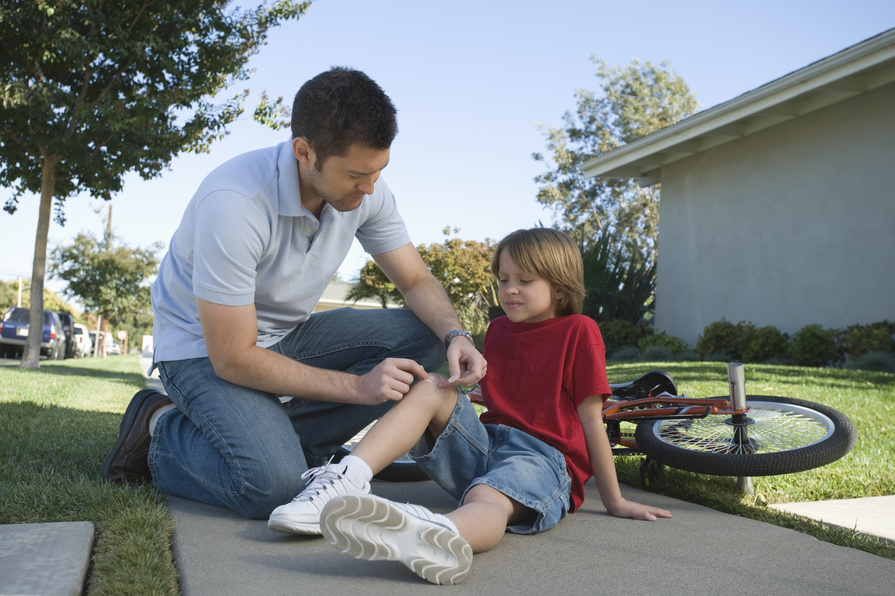 It's summer in Maine — the time of year to open your windows, smell the flowers and enjoy being outside after many months of being cooped up indoors. It's also the time of year children are more likely to experience sprains, strains and falls. Outdoor sports and bike-riding are particularly likely to land them in the emergency room or urgent care office, frequently with head injuries.
CT scan for mild head injury
An injury to the head can be scary for parents and children, but most are mild and do not cause significant damage. Even so, about half of all children seen in the ER for a head injury will undergo a CT scan, which is a specialized X-ray of the brain. Research shows that about one-third of those CT scans are unnecessary.
While a CT scan may seem like a harmless test, there are some risks associated with the procedure. For instance, a CT scan of the head delivers 100 times the amount of radiation of a typical chest X-ray. Infants and children are especially susceptible to the effects of radiation exposure, which can increase their risk of developing cancer during their lifetime. Children also often need to be sedated to have a CT scan and  the medications that are used carry their own risks.
As part of the Choosing Wisely® campaign, the American College of Emergency Physicians (ACEP) issued a list of the top 5 medical tests and procedures with the potential for overuse. CT scans for mild concussions is #1. "Emergency physicians are dedicated to improving emergency care and to reducing health care costs," says ACEP President Alex Rosenau, DO. "These recommendations are evidence-based and developed with significant input from experts."
Choosing Wisely® is an initiative of the American Board of Internal Medicine Foundation and Consumer Reports. Its goal is to reduce the overuse of medical tests and procedures, not only in the ER but in the entire United States health care system.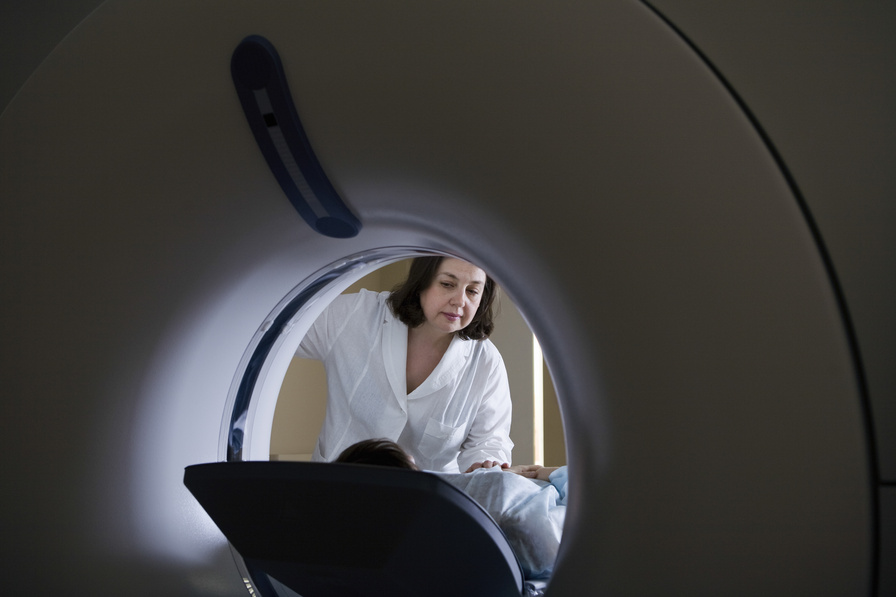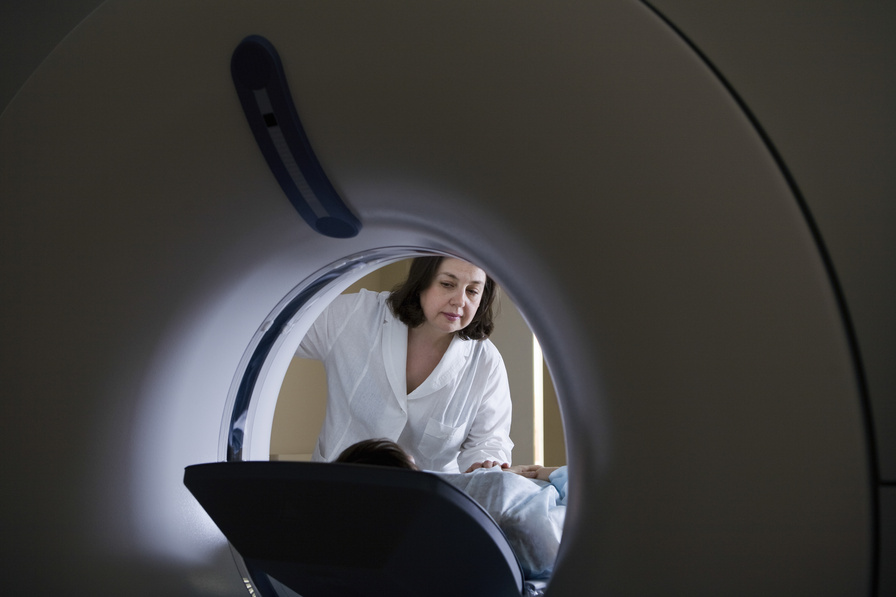 Avoid CT scans of the head in emergency department patients with minor head injury who are considered low risk.
Avoid inserting urinary catheters in the emergency department to monitor urine output in a patient who is stable and can urinate or because it's convenient for the patient or staff.
Don't delay engaging available palliative and hospice care services in the emergency department for patients likely to benefit.
Avoid antibiotics and wound cultures in emergency department patients with uncomplicated skin and soft tissue abscesses after successful incision and drainage and with adequate medical follow-up.
Avoid giving intravenous (IV) fluids before doing a trial of oral rehydration therapy in uncomplicated emergency department cases of mild to moderate dehydration in children.
When is a CT scan a good idea?
While CT scans tend to be overused, based on the nature of the injury and the symptoms an injured child is experiencing, there are certainly cases where they are warranted. Accidents that pose a greater risk for a significant head injury include:
Motor vehicle accidents
Falls from heights greater than 3 feet
Falls down five or more stairs
Bicycle accidents when the child is not wearing a helmet
Symptoms that indicate a CT scan may be helpful in diagnosing an injury include:
Confusion
Irritability
Vomiting
Numbness or tingling on one side of the body
Headache that is worsening
Vision changes
Seizures
Loss of consciousness.
Most children with a head injury need to be evaluated by a medical professional, who should talk to the family about how the child was injured, how the child is feeling and acting, and whether or not further testing is needed. The provider should also educate the family about concerning symptoms to be on the lookout for and encourage the family to follow-up if their child's symptoms worsen or persist.
Families may find Choosing Wisely's list, "5 Questions to Ask Your Doctor Before You Get Any Test, Treatment, or Procedure" helpful when discussing their child's care with their provider. The hope is that it will help prevent children and adults from having an unnecessary procedure. Visit the Choosing Wisely in Maine website for more information about the campaign.
This post was written by Lisa D. Ryan, DO.
Dr. Ryan is a Bridgton Pediatrician and Physician Adviser for Maine Quality Counts