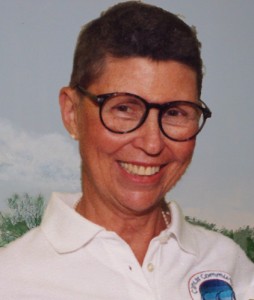 When Jane Staley was diagnosed with ovarian cancer in the early 90s, she looked for a place where she could connect with other people dealing with cancer. She didn't find what she was looking for, so with help from a group of friends, business and community leaders, cancer professionals and cancer survivors, she created a place. Jane passed away in 2001, but the Cancer Community Center (CCC) is still what she had envisioned — a no-cost cancer support center dedicated to life and living.
I had the privilege of interviewing Jane when the Center first opened in 1998. As I recall, there was just a small space with a computer and some reading materials and a room for people to attend a class or support group. Today, the Center, which is on Main Street in South Portland, has expanded greatly.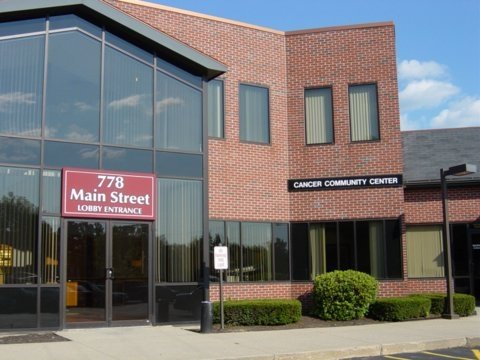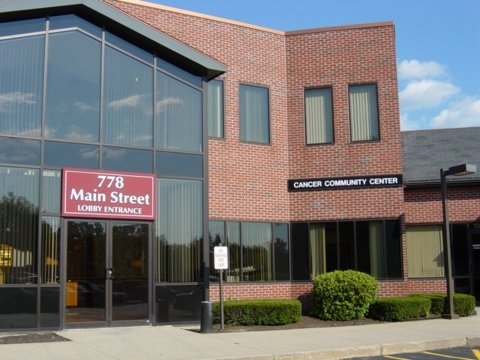 Some of what the Cancer Community Center offers
The Center, which is a non-profit organization, is able to provide all of its services for free primarily because of donations and fundraising events. It also relies heavily on volunteers, many of whom have been affected in some way by cancer and want to give back. Those volunteers were honored recently at a special event. I was there and talked to a few to find out why they volunteer.
Dave Langdon is a cancer survivor and one of the founders of the Not Dead Yet Bike Ride, an event that is part of the annual Fight Back Festival.
Dave says he's a volunteer for the Cancer Community Center, "Because it's a niche that goes unrecognized — the need for non-medical advice, non-scientific friendship, companionship and understanding. The understanding that someone who suffered with cancer can give to somebody who's dealing with it. You don't find it in medical practices and you don't find it in family all the time. Having that guidance as you process cancer treatment, cancer awareness and coming to terms with your own self is a unique aspect of dealing with cancer that goes unrecognized."
Linda Feeney, who was diagnosed with cancer 11 years ago, still goes to the Center. She uses its services and gives back as a volunteer for the Buddy program. "The Center gave me a sense of community," she says. "You walk in to a support group and everybody is friendly and speaks to you and makes you feel good. They don't ask questions. If you want to talk about your cancer you can talk about it and everybody will listen. They listen and they know what you're talking about. You talk to other people, but unless they've been through what you've been through … how can you relate to something that you really don't know about? It was, believe it or not, uplifting to go there. I still go, because they have all these classes, they have just about everything you can imagine. Along with support, they have exercise classes, they have yoga, they have craft classes, they have everything!"
Melissa Cookson volunteers because, "I've been there and it's a great way to give back — just by helping people, listening to them and trying to help them get through the worst of it."
Karen Morgan, in the background in the picture of Melissa, also volunteers. Karen is a comedian who began her career as a finalist on Nick at Nite's Search for the Funniest Mom in America. Karen started out doing comedy shows for the Center and then became a board member. "I stayed on because it's just such a wonderful place to send people to, it really is. I feel confident and happy every time I can refer someone to a place that makes their life better when they're going through a hard time."
Karen performed at the volunteer reception. She is very, very funny. Laughter is good. Laughter heals.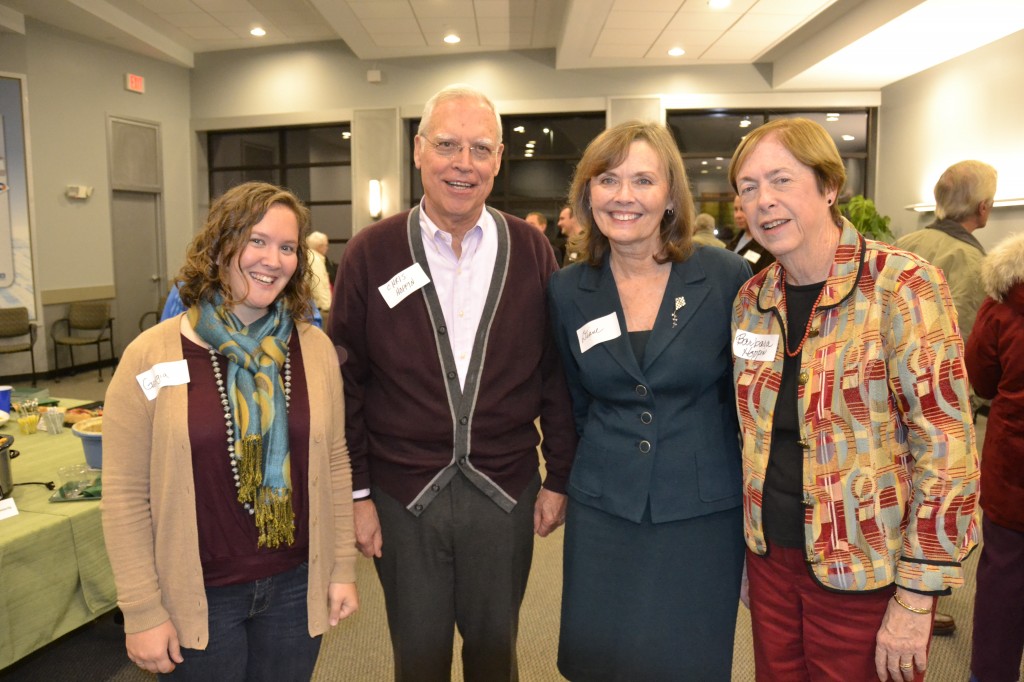 Barbara Hoppin volunteers because she's a cancer survivor — 22 years this month! "It's a way to give back, but it's also a way to reach out to other people," she says. "Once you have it, it's a club, a club you didn't really want to join. I've been a facilitator and a buddy and on the board and I just volunteer on a lot of things. It wasn't around when I was diagnosed. I think people just need the support. It's getting people to the Cancer Community Center and once they're there, they're the happiest, most wonderful group of people in the world. That's why I volunteer."
Chris Hoppin, Barbara's husband, aka "the trailing spouse," says he volunteers gladly, "Because I think a key part of what the Cancer Community Center does is rely on volunteers to provide its marvelous, wonderful services. It takes a terrific staff of six people to make this work, along with volunteers, and it serves so many people across the board who are dealing with cancer and beating it.
I also volunteer, mostly by telling the stories of people who have been affected by cancer in some way and how they have benefitted by going to the Cancer Community Center. I do it because I spent 10 years as a radiation therapist, treating people with cancer. I have never forgotten my patients or the lessons I learned from them. I also have dear friends and family members who have either had or are now dealing with cancer.
If you'd like to know more about giving or receiving services, visit the Cancer Community Center website. The Center also has a Facebook page.