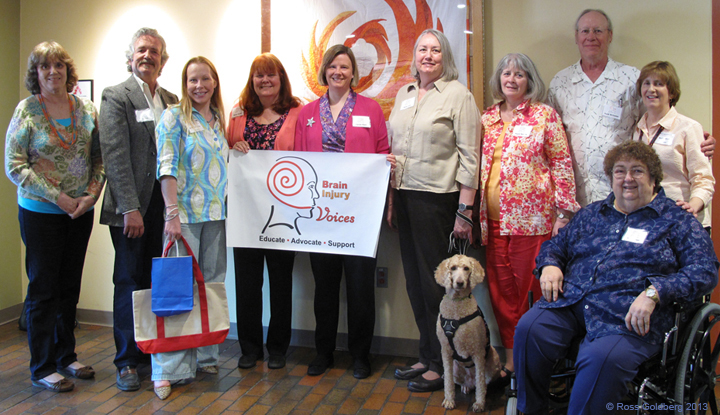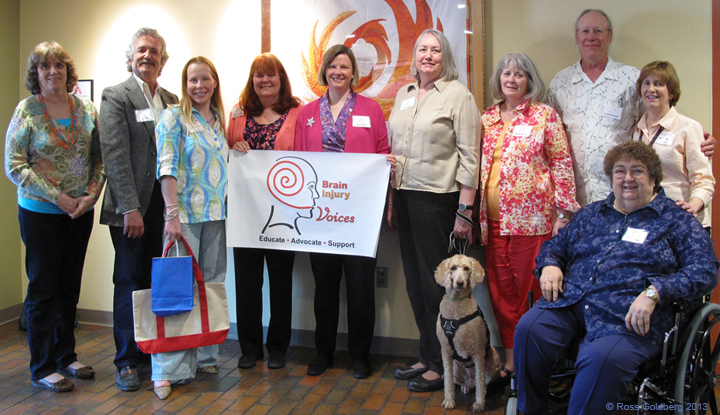 Congratulations to Brain Injury Voices for being one of four hospital volunteer programs in the United States to win the prestigious HAVE Award (Hospital Award for Volunteer Excellence). The national award is sponsored by the American Hospital Association (AHA) and will be presented on May 5 in Washington, DC during the AHA national conference.
Brain Injury Voices is an active — very active — volunteer group of brain injury survivors. Members belong to the brain injury support group at New England Rehabilitation Hospital of Portland and formed Brain Injury Voices because they wanted to use their "knowledge and experiences to pay it forward."
They are amazing indivuals. Each has sustained a brain injury, either because of an accident or a non-traumatic event, such as a stroke. As I wrote in a previous post, "Their personal journeys to recovery have been convoluted and challenging, and to this day they must all use various strategies to manage lingering issues, like extreme mental fatigue, sensitivity to noise or light, loss of balance, inability to speak clearly, and problems with memory and organizational skills."
Together, the group works endlessly to educate people about the effects of a brain injury. An extremely frustrating challenge is that outwardly, someone with a brain injury may seem just fine, when, in fact, he or she may be struggling a great deal. Many people have no idea what a person with a brain injury is often up against.
Brain Injury Voices was co-founded by Carole Starr, who was injured in a car accident 14 years ago and Bev Bryant, who was also injured in a car accident many years ago and later had a stroke. Bev, who wrote two books about her experiences, sadly passed away in January. "She always encouraged us to aim high," says Carole, "and was instrumental in Voices applying for the HAVE Award. It does seem that Bev's influence continues even from the 'other side.' When I saw her the day before she died, I jokingly asked that when she got 'there,' would she put in a 'good word' for us about the HAVE Award. Six days later, we won the HAVE Award!"
In a letter of congratulations to the group, AHA president and CEO Rick Umbdenstock wrote, "The AHA HAVE Award celebrates the contributions and value of hospital volunteers — women and men who work tirelessly on behalf of their patients and communities. Your dedication to service not only brings well-deserved recognition to New England Rehabilitation Hospital of Portland, but the hospital community, as well."
"A brain injury volunteer program has never won this award," says Carole. "All of us in Voices are so proud and excited."
They should be.
Even with all of their personal issues, they are constantly paying it forward and living their mission to "educate, advocate and support."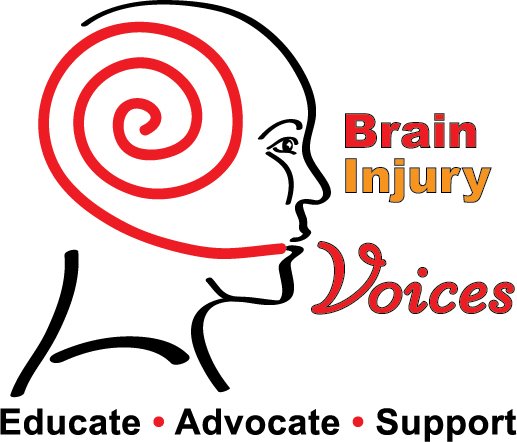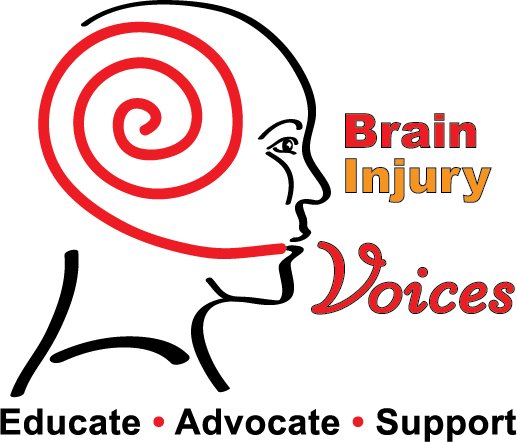 How Brain Injury Voices educates
Develops brain injury workshops

Participates on brain injury panels

Offers organizational/educational/professional keynote presentations

Seeks out guest speakers for brain injury support groups when needed

Attends service trainings in areas of members' interest/expertise
 How Brain Injury Voices advocates
Connects with inpatient and outpatient brain injury clinical teams

Participates in provider and community-based organizations

Offers information on brain injury to various government, professional and educational organizations
 How Brain Injury Voices Supports
Provides peer visits for inpatient brain injury survivors

Provide speer support for outpatient brain injury survivors

Mentors new members of brain injury support groups
Uses technology to connect with other brain injury survivors
The members of Brain Injury Voices do all that on a volunteer basis. If they charge for any of their services, it is minimal. For instance, the fee for an all-day conference last April — Brain Injury & Stroke: From Surviving to Thriving — that included lunch was $12. They have also done raffles to raise money for such things as:
Brain injury books for the New England Rehab brain injury support group
Scholarships for survivors wishing to attend professional conferences
Art and music programs at New England Rehab
Lodging and transportation for a soldier wishing to attend Veterans No Boundaries, a Maine Adaptive Sports and Recreation program.
Right now, the group is working on a fundraiser of a different sort.  The American Hospital Association will pay for Carole to attend the awards ceremony in DC, but she'd rather not go alone because, as she says, "This achievement does not belong to me alone. It is a whole group accomplishment. Bev left a video for Voices to watch after her death. In it she encouraged us to keep pushing ourselves in order to grow. So, in honor of Bev and her 'dream big' approach to life, we have started a fundraising campaign so all of Brain Injury Voices (and a few support people) can go to DC in May. In addition to receiving the HAVE award, we're working on meeting with the Brain Injury Association of America, our Congressional Representatives and with veterans with brain injuries. This is an amazing opportunity to expand awareness of brain injury and to extend Voices' mission to educate, advocate and support."
If you're interested in making a contribution and/or learning more about the group, you'll find additional information on the Brain Injury Voices website.
Please join me in saying, Congratulations Brain Injury Voices for winning a HAVE award. You deserve it!
[/fusion_builder_column][/fusion_builder_row][/fusion_builder_container]