It's hard to believe that is was the beginning of the year when I first wrote about Becky Sawtelle's decision to have weight loss surgery. We haven't had an update on the blog since the middle of May, but that doesn't mean she hasn't made progress — she's made incredible progress. She and her little dog Muffin also moved to Florida, so she's been dealing with a lot of changes. And, I think she spends a lot of time at the gym getting in shape. She managed to slow down a bit to write this guest post for the Catching Health blog so we could catch up on how's she's doing.
By Becky Sawtelle
It's been 8 months since I had gastric bypass surgery at Central Maine Medical Center in Lewiston, Maine. To date I've lost 110 pounds. An amazing accomplishment, I must say.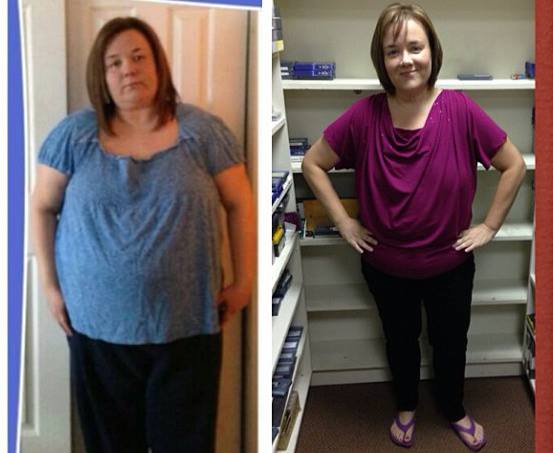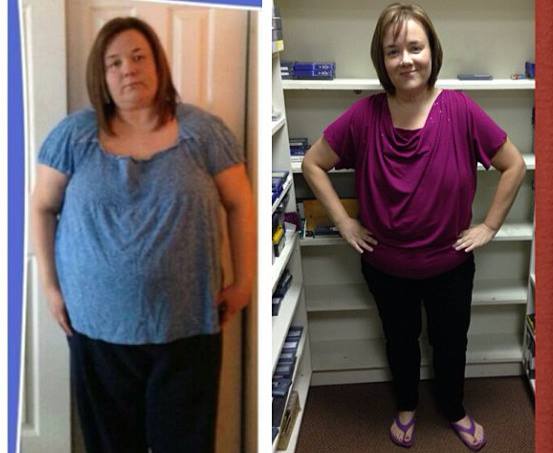 The journey has not been a bed of roses. The first few months were very hard. Reintroducing food into my diet was quite a challenge. Some post-bariatric patients don't have many issues. Me, whatever I ate just didn't agree with me.
Months after the surgery I had major buyer's remorse. I questioned myself almost everyday why the hell I had the surgery. I never thought I'd feel better again. That changed.
I can eat now without getting sick. Granted, my appetite is pretty much null and void. I have to remind myself to eat so I get my protein in for the day. It's weird to not have the big appetite I once had. My portions are quite small, but that is a good thing.
Another side effect of gastric bypass surgery is hair loss. Boy, have I experienced that. I'm not anywhere near being bald, but my hair has thinned out quite a bit. Fortunately it is growing back in now. My 8-month lab report came back pretty good. My Vitamin C is low and I have to take a supplement (funny, you would think living in Florida I'd get enough sun).
I feel amazing.A few months ago I regretted having the surgery because I felt so crappy and now the tide has changed. It was the best thing I've ever done. I'm adding weight training to my workout, which I hope will help tone me up. I never would have thought a year ago I'd be where I'm at — but man, am I glad to be here!
I still have about 30 pounds left to lose. I hope to accomplish that by Christmas. I'm also prepping for another surgery in the near future. Skin removal. Yes, it is as gross as it sounds. One of the side effects with extreme weight loss is excess skin sticking around. Insurance will most likely not cover the roughly $16,000 cost because it's considered "cosmetic." So, I have set up a gofundme.com account. I hope some kind folks out there may contribute to my cause. If not, that's fine, but I wouldn't know unless I tried.
From Diane
Thanks for your post Becky and GREAT JOB! I know it's been hard, but you feel good, you're in much better health now and you look awesome!
If you have any questions for Becky about her experience or want to offer her any words of support, wisdom or congratulations, please post below or send me an email and I'll make sure she gets it.
STAY IN TOUCH WITH CATCHING HEALTH
Sign up for the monthly Catching Health eNewsletter.
Browse the Catching Health calendar for health events across the entire state of Maine or post your own event.