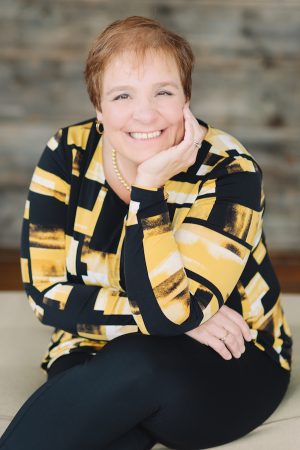 On February 12, 1993, after many starts and stops, Caroly Delaney began a journey that she still continues to this day. A journey of recovery from alcoholism.
About 25 years later, she began another journey of recovery — a magazine that features people's stories about their own recoveries and their challenges and successes. She published the first issue of Journey magazine in March 2019.
The idea for the magazine emerged from a dream Carolyn had and "evolved into a mission to amplify hope and celebrate freedom from addiction. In the face of a deadly epidemic, we'll shine a bright light on Recovery."
A year has passed since Carolyn launched her magazine. She distributes 10,000 copies throughout southern Maine. A new issue comes out every month — free thanks to volunteers, advertisers, and sponsors.
I was thinking about Carolyn the other day. Just musing about this and that and all of a sudden, there she was meandering through my brain. Does that ever happen to you? Anyway, I see Journey everywhere (or did when I could go out) and I knew that she and her staff had recently celebrated their first anniversary.
I wondered how she was coping during the pandemic and sent her an email asking if she'd like to write something. And so, she did. Thank you, Carolyn, and congratulations on a successful first year with Journey. You're doing an awesome job.
Carolyn's story about coping during the COVID-19 pandemic:
Over the past six weeks, I've experienced different levels of acceptance, new lessons, and extreme gratitude.

It seemed that things happened so quickly for us. We celebrated our company's 1st anniversary on March 10th with a hundred people and by March 15th we knew we were going to be working from home for a little while.

My husband and I had worked from home for dozens of years prior to October 2018 when we got an office at Think Tank and had really just started to appreciate not working from home and the schedule that "going into the office" gave us. At first, I settled in on the kitchen table, but a couple of weeks later we accepted that this could be more than a little while and I moved back into my home office and off the kitchen table — so now things are more settled.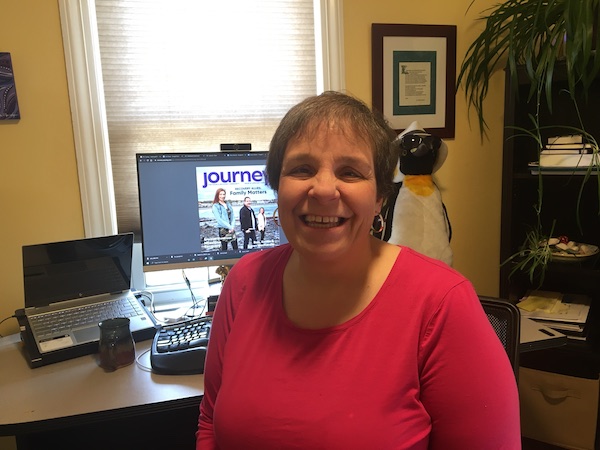 As a member of a recovery fellowship that moved to the zoom platform very quickly, I'm able to connect to my 'people' and every single day I see faces of people I've come to care about over the past few years and am so grateful they continue to show up – for themselves and for each other.

Each weekend my husband and I have been picking a spot in our house to put some love and energy into just to shake things up a bit. The first was the "lazy susan" – it's never really functioned well since we put it in many, many years ago and now … we're happy with it!

We feel a little like nesting, just shaking up the energy in our home as well as grateful for the warm weather that's coming and we'll be able to turn our attention to building a garden for fresh produce for ourselves.

My lesson this week was to not compare what I'm going through to what others are going through as a way to dismiss my own feelings. Today I can honor my own grief for the hugs and the life I had just a short while ago and have some compassion for myself. Only by having compassion for myself can I have compassion for others as well; a piece of me felt "guilty" because I'm not experiencing some of the same hardships as others but not today.

Grateful.

Carolyn Delaney
Where to find Journey
You can find more information about the magazine Journey on its website and/or Facebook page.
How are you doing?
We all have our own stories about how we are coping or not during the pandemic — our own journeys. How are you doing? If you'd like to share your story, send me an email (diane@dianeatwood.com) or write something in the comment section below.