No matter how old you are, if your parents announce they're getting a divorce, there's a good chance the news may turn your life upside down. Even if they've never gotten along and you think it's for the best. The thing is, people rarely talk about the effects of divorce on adult children. One of the most common reactions is well, at least they didn't do it when you were a kid.
Family therapists Carol Hughes and Bruce Fredenburg have worked with enough adult children over the decades to know that for the most part, they are not on anyone's radar if their parents divorce. They often feel a range of emotions — shock, anger, worry, sadness, anxiety, and grief that never get addressed. And yet, a common reaction is there must be something wrong with me to feel this way.
There's a term for when older people get divorced — gray divorce. Carol and Bruce want to shout from the rooftops that if you're an adult child of gray divorce, you are not alone and there is help for you. That's why they wrote the book: Home Will Never Be the Same Again: A Guide for Adult Children of Gray Divorce.
I recently had the pleasure of talking with Carol and Bruce, who live and practice in California. I hope you will gain some knowledge, perspective, and perhaps some comfort from listening to our conversation on the Catching Health Podcast.
Listen to my conversation with the authors of Home Will Never Be the Same Again
Where else you can find and subscribe to the Catching Health podcast
Check your favorite listening app. (Search for Catching Health with Diane Atwood)
Read the transcript
Where to find the book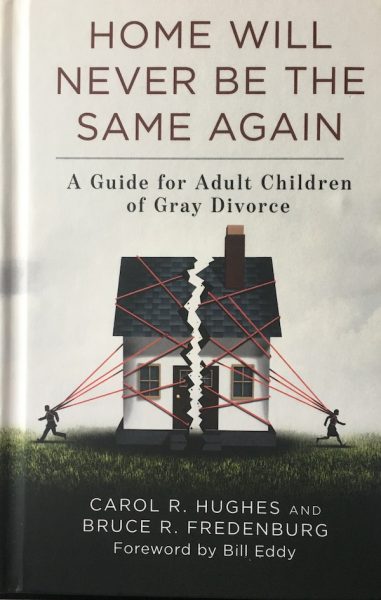 Thank you to our Catching Health sponsors
The Catching Health blog and podcast would not be possible without the support of our sponsors Avita of Stroudwater, a memory care facility, and Stroudwater Lodge, an assisted living community, both in Westbrook, Maine. Learn more about these communities and others on the Northbridge Companies' website.
Send me an email if you'd like to learn how you, too, can become a Catching Health sponsor. Thanks, Diane