Guest post by Jani Darak-Druck, Cancer Community Center
Definition of a cancer survivor
What is a cancer survivor? When do you become a survivor? Do you have to wait that magic five years before you can call yourself a survivor? Does it mean you are cured?
Most people in the cancer world now consider a survivor to be anyone living with, through, or beyond cancer — from diagnosis to end of life. Family members and supporters are often called co-survivors.
The American Cancer Society believes that each person has the right to define his or her own experience with cancer and considers a cancer survivor to be anyone who describes himself or herself this way, from diagnosis throughout the rest of his or her life.
The National Cancer Institute defines a relatively new term: survivorship.
In cancer, survivorship focuses on the health and life of a person with cancer post treatment until the end of life. It covers the physical, psychosocial, and economic issues of cancer, beyond the diagnosis and treatment phases. Survivorship includes issues related to the ability to get health care and follow-up treatment, late effects of treatment, second cancers, and quality of life. Family members, friends, and caregivers are also considered part of the survivorship experience.
Survivorship
The concept of survivorship didn't exist as recently as 40 years ago. The focus was on cancer detection and treatment. Then the National Cancer Act of 1971 created the National Cancer Program. An influx of funding for cancer research resulted in breakthroughs in treatment that increased the likelihood of survival. With that development, "living with cancer" began to be more prevalent. It was after the turn of the 21st century that research turned to the psychosocial, as well as the physical needs of survivors.
Surviving cancer can leave a host of problems in its wake. Physical, emotional, and financial hardships often persist for years after diagnosis and treatment. Cancer survivors are also at greater risk for developing second cancers and other health conditions.
Some common symptoms for cancer survivors 
(Courtesy National Cancer Survivors Day)
Fatigue
Feeling overwhelmed
Changing relationships
Uncontrollable emotions
Loss of appetite
Impaired cognitive functioning
(Chemo brain)
Fear of recurrence
Denial
Depression
Anxiety
 Change in body image
 Post-Traumatic Stress Disorder
Some things that may help
Exercise (from aerobics to Zumba and everything in between)
Mindfulness (staying in the moment)
Meditation
Recognizing your "triggers" (for Post-Traumatic Stress Disorder)
Prayer
Good nutrition
Support group
Someone to talk to (a Buddy, counselor, or cancer coach)
Humor
At the Cancer Community Center, our focus is on providing the things that survivors and co-survivors need from the time of diagnosis throughout their lives. We provide the tools for improving quality of life for one's body, spirit, and mind. Every class, workshop, information session, group or program is geared to making life better for those affected by cancer.
The Cancer Community Center can be your "prescription" to fill after you leave the doctor's office.  Working together with medical providers and community resources, we have something for everyone affected by cancer in every way.  We are "the place to start when you don't know where to begin!"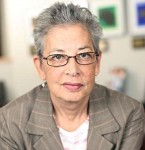 Jani Darak-Druck is manager of volunteer services at the Cancer Community Center. She is also a cancer survivor.