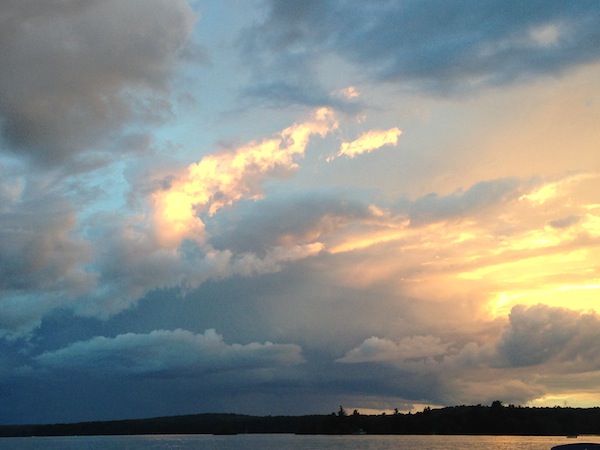 Our two-week stay upta camp is over, which is not such a joyful thing. But we had a great time with mostly beautiful weather and some amazing light shows at sunset. I love sitting on the dock and watching the sun go down.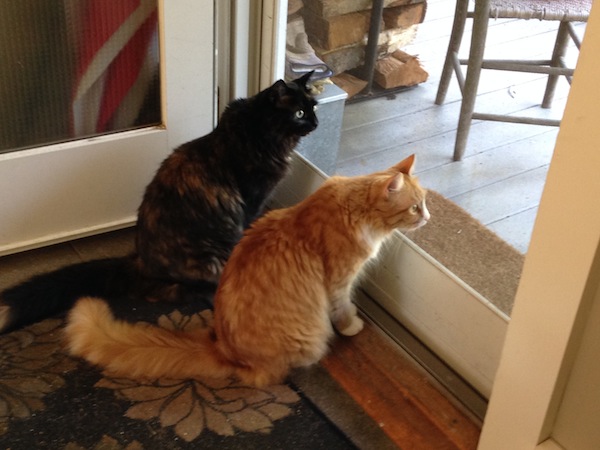 Here are two reasons I'm happy to be home. No, they weren't waiting for me like this at the front door. Their joy comes from watching a chipmunk cavorting in the stack of wood on our porch. Oooh, don't they wish they were outside cats!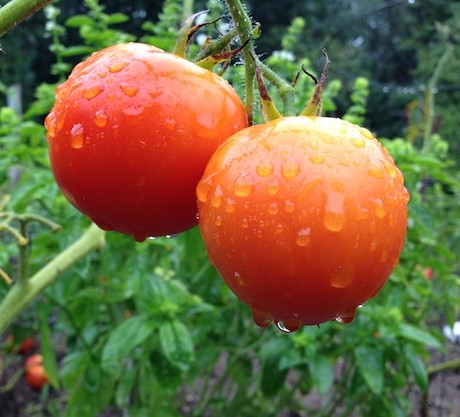 Today's joy comes from the much-needed rain for the garden. Got a little wet taking this picture. Much more refreshing than drops of perspiration.