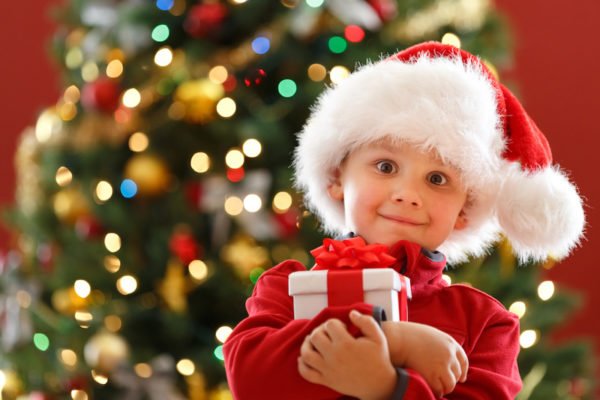 Guest post by Memorial Hospital in North Conway, NH.
The holiday season is the most wonderful time of the year, especially for kids. To help ensure our kids have fun and stay safe this holiday, here are a few tips to remember.
If you have a Christmas tree, decorate it with your kids in mind
Kids are curious and will want to play with the ornaments on the tree. Move ornaments that are sharp, breakable or have metal hooks toward the top of the tree. That makes room at the bottom for the ones that are safer for young kids.
Avoid trimmings that resemble candy or food and may tempt a young child to take a bite.
Check the lights
Check all tree lights, even if they're brand new. Make sure all of the bulbs work and that there are no frayed wires, broken sockets or loose connections.
Make sure your lights are out of reach of young children who might try to mouth them.
Turn off all lights when you go to bed or leave the house. The lights could short out and start a fire.
Toy Safety
Before buying a toy or allowing your child to play with a toy that he or she has received as a gift, read the instructions carefully. Consider your child's age when purchasing a toy or game.
Young children can choke on small parts contained in toys or games. The general rule of thumb is that if it's small enough to fit in the mouths of babies and toddlers, it's too small to play with.
Keep a special eye on small pieces, including button batteries and magnets. In addition to toys, button batteries are often found in musical greeting cards, remote controls, hearing aids, and other small electronics. Keep them away from young children and call your health care provider immediately if your child swallows one.
Remove strings and ribbons from toys before giving them to young children.
Blow out candles and store matches out of reach
Keep holiday candles at least 12 inches away from anything that can burn, and don't forget to blow them out when you leave the room or before you go to sleep.
Make a habit of placing matches and lighters in a safe place, out of children's reach. Avoid novelty lighters or lighters that look like toys.
Keep harmful plants out of reach
Mistletoe, holly, poinsettias and Jerusalem cherry plants can spruce up your holiday decorating. Like many plants, these are considered potentially poisonous and should be kept out of the reach of kids. Symptoms of plant poisoning can include rashes, nausea, vomiting, and diarrhea. If you suspect that your child has eaten any part of a plant, immediately call your doctor or the 

National Poison Center: (800) 222-1222.
Prevent spills with pot handles
Kids love to reach, so to prevent burns from hot holiday food or liquid spills, simply keep pot handles turned away from the front of the stove and always keep the oven door closed.
Happy visiting
Clean up immediately after a holiday party. A toddler could rise early and choke on leftover food or come in contact with alcohol or tobacco.
Remember that the homes you visit may not be childproofed. Keep an eye out for danger spots, such as unlocked cabinets, unattended purses, accessible cleaning or laundry products, stairways, or hot radiators.
Traveling, visiting family members, getting presents, shopping, etc., can all increase your child's stress levels. Trying to stick to your child's usual routines, including sleep schedules and timing of naps, can help you and your child enjoy the holidays and reduce stress.
There is an increased incidence of car accidents and injuries to children during the holiday season. Make sure the kids are buckled up securely during car rides and do not drive after drinking alcohol.
Enjoy and be safe!