Two friends — one retired, the other thinking about it — were curious about how other working women were handling this monumental transition in their lives. So curious they decided to send out a questionnaire to women everywhere. About 300 women responded and boy, did they have a lot to say.
The answers Leslie Inman and Roxanne Jones received were rich and full of truth and wisdom. While retirement, or the idea of it, was scary for some women, many others said it was an exciting time of growth. Over and over, women asked if they planned to write a book, and hoped they would. That wasn't the idea when they started their project, but it is now!
I guess it's obvious that Leslie and Roxanne don't plan to take it easy in this phase of their lives. Even though their schedules are full these days, they took a break to talk with me about some of the responses they received and about the book they're working on — Retirement Voices: Women reveal what life after work is really like. You can listen to our podcast or read a transcript of our conversation. Enjoy!
Listen to my conversation with Leslie and Roxanne
Where else you can find and subscribe to the Catching Health podcast
Check your favorite listening app. (Search for Catching Health with Diane Atwood)
Read the transcript
Where you can find Leslie and Roxanne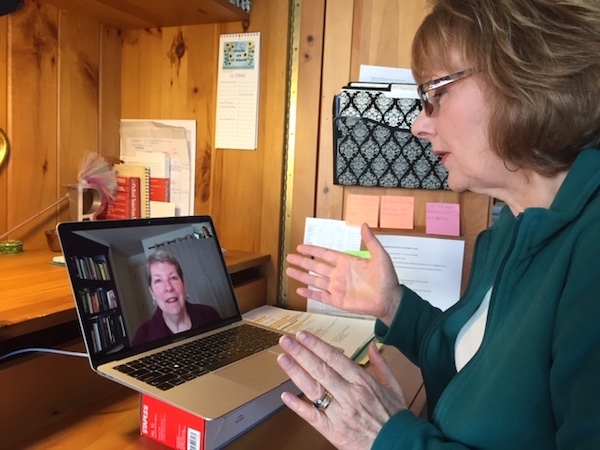 Because of COVID, Leslie and Roxanne are each sticking close to home, but you'll find them and Retirement Voices in various online spaces.