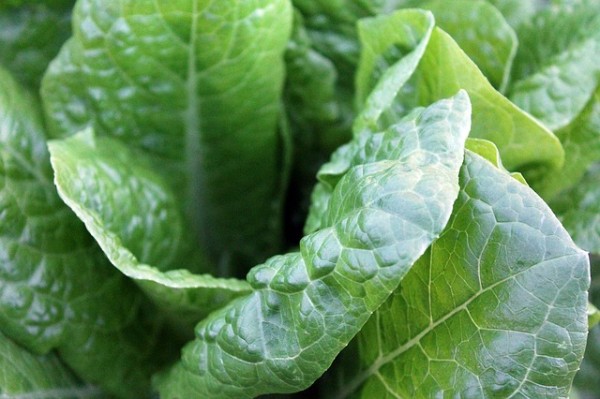 I grew up eating canned spinach. Little cans of slimy, soggy spinach, which I confess I loved! I wasn't introduced to fresh spinach until I was well into my 20s. I didn't like it at all. It was chewy and firm and apparently, not well rinsed because I kept biting into little pieces of grit. Fortunately, I was keeping company with a couple of people who sang the praises of spinach and gave me opportunities to try new recipes.
Spinach salad, with some mandarin oranges added, became a favorite. I once ordered a wilted spinach salad at a restaurant and it left me wilted, it was that good. The server created it tableside. Put a saute pan on the burner, added a little olive oil and minced garlic, tossed in some fresh spinach and in a flash, it was wilted to perfection.
Now, I usually steam my spinach with slices of garlic, drain and add a little salt and butter or olive oil. I CANNOT imagine ever eating it out of a can again.
Did you know that spinach was first cultivated in Iran, more than 2000 years ago? It didn't become popular in the United States until 1806. Maybe "popular" is a bit of a stretch. Popeye may have gotten some people to eat it, but this particular vegetable does not have a history of winning popularity contests — until recently. "It's currently enjoying time in the nutrition spotlight as a main ingredient in green smoothies," says registered dietitian, Kitty Broihier. She gives us a long list of reasons why eating spinach would be good for us:
It's low in calories and is fat and cholesterol free.
Excellent source of fiber.
Raw spinach leaves are an excellent source of vitamins A and K and a good source of folate and vitamin C.
When spinach is cooked, its nutritional merits are concentrated (spinach cooks down a lot when steamed or sautéed).
A cup of cooked spinach is a good source of multiple minerals and vitamins including potassium and manganese, Vitamins E and B-6.
As for making us stronger like Popeye, there's some animal evidence that components in spinach positively impact so-called "fast-twitch" muscle fibers — the ones used for high-intensity exercise and strength.
Spinach contains a good deal of iron. However, raw spinach also contains oxalic acid, a natural chemical that binds the iron and decreases its absorption. Heat breaks down oxalic acid, so cooked spinach is the way to go if you're looking to boost your iron.
In addition to all the vitamin A that you'll get (about half your daily needs in just one cup of fresh spinach), along with vitamin K, you'll also get important eye-health phytochemicals like lutein and zeaxanthin.
One other thing you should know about spinach is that it contains purines. "Naturally occurring substances that, when consumed in large amounts, increase uric acid in the blood, as well as the chance of uric acid crystal formation," says Kitty. "For this reason, those prone to gout or kidney stones are often advised to limit their spinach intake."
John Turrell, the wellness coordinator at the YMCA in Portland, has been trying to encourage us to try a new healthy food each week. Spinach is on his list, but he realizes that it might not be on everyone else's. "While the nutritional advantages of dark, leafy greens are widely known, not everybody loves spinach as much as Popeye," says John. "But branching out to try new types of greens may inspire a previously unrealized appreciation for the wide range of tastes, varieties, and culinary potential within this group."
Catching Health is going to continue in John's tradition and offer up lots of new healthy foods and recipes. I'll make sure to suggest plenty more leafy greens to whet your appetite.
If you need a little inspiration to go with your spinach, try this simple and delicious (says a reviewer) recipe for Spinach and Feta Frittata, courtesy of Hannaford.
Spinach and Feta Frittata
Fro Heather Quintana, Certified Health Coach at Hannaford. Serves 4

Ingredients
1 TBS olive oil
1/4 cup green onion, chopped (or chives)
1 5-ounce bag fresh spinach, chopped
2 cups fresh portabella mushrooms, chopped
5 eggs, lightly beaten
2 ounces low-fat feta cheese, crumbled
Instructions
Using a large oven-safe pan, saute mushrooms in olive oil over medium-high heat, until softened.
Add spinach and cook until wilted.
Add green onions and eggs and cook about five minutes longer, until bottom and edges are beginning to set.
Carefully lift the edge of the frittata and hold the pan so the liquid falls under the frittata. Continue to lift the edges and allow liquid to fall under until the center is mostly set.
Add feta cheese to the top and put under the broiler two to three minutes until frittata is golden brown and cooked through.
Calories: 170 
Fat: 18 g 
Saturated fat: 9 g 
Carbohydrates: 6 g 
Sodium: 255 mg 
Fiber: 3 g 
Protein: 14 g 
Cholesterol: 278 mg
If you try this recipe, let us know how you liked it. And share your own spinach recipes. There are so many ways you can cook it that you'll be sure to win over any doubters. And if you've got a killer of a healthy spinach recipe, I just might share it in a future post.