On Friday, December 16, 2016, Sarah Cookson died. She was only 30 years old. Sarah had struggled for a long time with a substance use disorder that likely began when she was given a prescription for painkillers after major surgery. At the time of her death, she had an addiction to heroin.
It was a dose of heroin laced with Fentanyl that took her life and also made her a statistic. Fentanyl is a synthetic opioid that can be up to 100 times more powerful than heroin.
In 2016, a record number of 378 people died of drug overdoses in Maine. Sarah Cookson was number 376. The total number of deaths was a 39 percent increase over the previous year. Slightly more than half — 195 — were caused by Fentanyl. The numbers have only climbed since then, and last year (2020), Maine broke its record with more than 500 people dying of a drug overdose.
Numbers can tell a story about the general impact of drugs on a society, but they tell you nothing about the impact on individuals and the people they love and who love them back. They tell you nothing about their struggles.
Here is what Sarah's mother, Ann Cookson, wants people to know about her beloved daughter.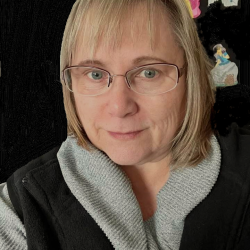 Each person who is declared a statistic in the opioid crisis is so much more than a number! My daughter is more than a statistic! We must destigmatize opioid addiction and recognize it for what it is. An illness for which those who struggle deserve compassion and treatment rather than shame and judgment. They already struggle with their own shame.

Sarah was a beautiful girl, kind and witty. She had an amazing sense of humor. She was so intelligent and did exceptionally well with her studies. She loved animals and we always had pets in the house. You name it, we had them. Dogs and cats, rabbits, and a parakeet named Pete, to name a few. She was passionate about horses as she entered her teenage years. She worked so hard, despite struggling with substance use disorder to obtain her degree at UMA. She was passionate about advocating for women who felt diminished, hence her interest in Women's Studies as well as Justice Studies. She was an exceptional young woman.

Ann Cookson, Sarah's mother
As a way to try and make sense of what happened to Sarah and to help her process her grief, Ann started writing. What evolved was a book she titled Secrets: A Story of Addiction, Grief, and Healing.
Secrets is raw with truth and emotion. It broke my heart to read it, but Ann is not asking for pity. She says her story is not unique. There are far too many other families that are also living through the pain of losing a child to addiction. She wants people to learn from her family's experience.
I recently had a conversation with Ann about her book and what else has been going on in her life in the years since Sarah's death. She told me that today she is a different person — one who is trying to make a difference.
Listen to the podcast
Where else you can find and subscribe to the Catching Health podcast
Check your favorite listening app. (Search for Catching Health with Diane Atwood)
Read the transcript
Resources