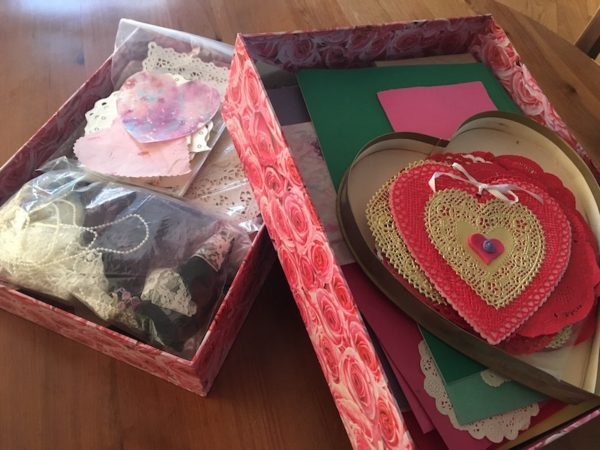 When our daughters were very young, we started a family Valentine's Day tradition. We made our own Valentines. I bought these two boxes to hold all the supplies and it was so much fun to rummage through them and spread everything out on the dining room table.
Each year, the girl's cards became more sophisticated. The messages inside were usually pretty simple, but oh, all the love and creativity that went into making them was so rich. I confess that I got pretty emotional looking at some of them this morning.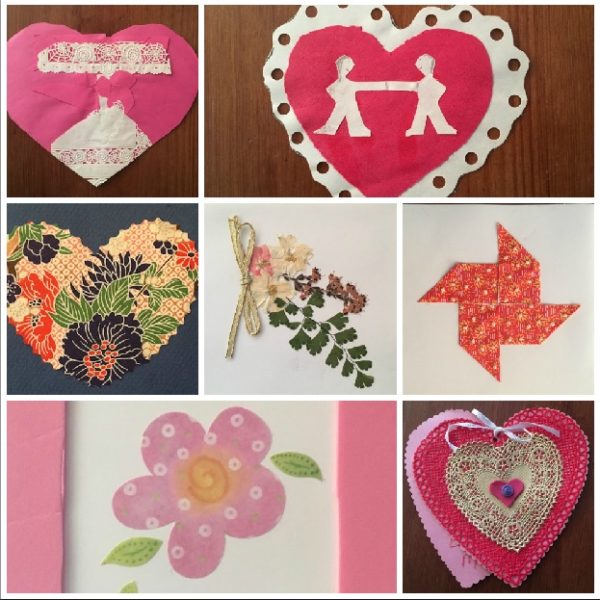 There is something special about receiving a handmade card or a handwritten note from someone you care about. Tomorrow is Valentine's Day and you might not have time to make a card, but there is plenty of time to write a love note.
Christine Richards is, in my opinion, the queen of handwritten notes. She's a graphic artist who not only creates beautiful designs, she also teaches people how to write beautiful notes and letters.
Her Valentine's Day gift to all of us is this tutorial on how to write a one-sentence love letter. Who knew love could be so easy!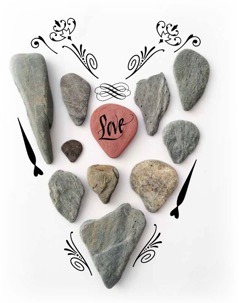 February is the perfect time to say something nice to someone you love. It's as simple as a one-sentence love letter. So simple, you might consider the challenge to write to more than one person.
Write to your partner, your kids, a parent or friend, a cousin or sibling. Write it on a slip of paper or inside a card and tuck it into a lunch box, or briefcase, or drop it in the mail.
A simple fill-in-the-blanks, one-sentence love letter, good for Valentine's Day and any day:
Dear ________,

When I think about how you (take care of the dog, work so hard, tell such funny stories), it makes me (glad to know you, so very proud, glad to be your friend), and I wanted you to know.

With love, _________ (or: with gratitude, in appreciation, with thanks,)

When you let someone know how special they are, you'll feel special, too.
Happy Valentine's Day Christine and all of you who are reading this.
When I think about the support you give me and Catching Health, it makes me feel grateful and happy and I wanted you to know.
With much appreciation and love, Diane
For more writing tips and inspiration from Christine, visit her website Postmark1206. I guarantee you will love what you find!