I have some beverage recipes for you this week. A shoutout to Vena's Fizz House in Portland, Maine for sharing them with us.
The recipes are for a Ginger Julep and a Kundalini-tini. They're mocktails! You make them with special syrups and bitters.
What are bitters?
From Vena's:
Made up of a concentrated liquid extraction of bitter roots, herbs, flowers, and foliage, bitters were traditionally used medicinally to cleanse the body of toxins and to aid in digestion. Bitters can be added to everything from cocktails and seltzer to cookie batter and vinaigrettes.
Watch this short video for the backstory on how Vena's Fizz House came to be.
Now check out the recipes below so you can make your own mocktails.
MOCKTAIL RECIPES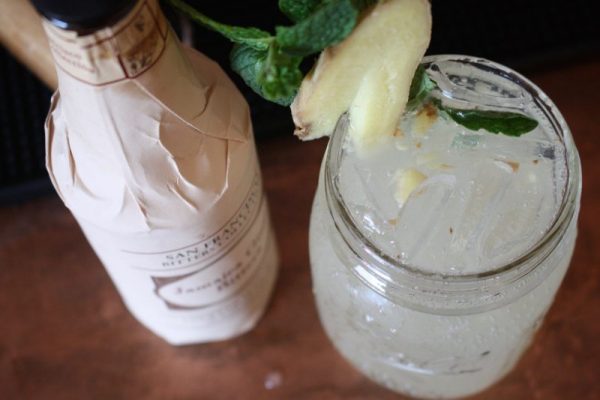 Ginger Julep
1-inch piece fresh ginger
3 fresh mint leaves
1.5 oz Liber & Co. Fiery Ginger Syrup
3 dashes Bad Dog Barcraft Fire & Damnation bitters
3 dashes San Francisco Bitters Co. Jamaican Ginger bitters
2 drops Beast Feast ghost pepper extract
Muddle ginger and mint in cocktail shaker. Add remaining ingredients and cup of ice to shaker. Shake and strain into 16 oz. glass, add ice, top with 10-12 oz. seltzer.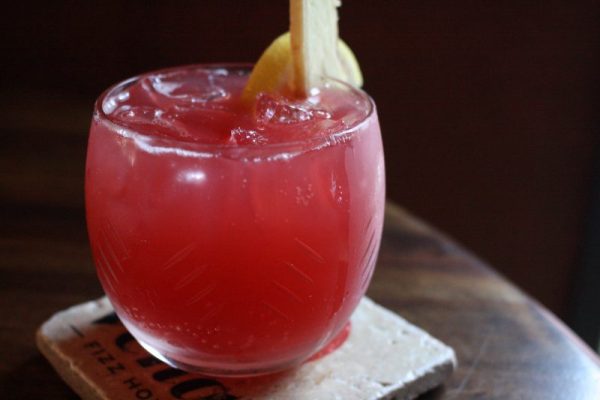 Kundalini-tini
1.5 oz. Wilks & Wilson Raspberry Gomme syrup
.75 oz. blood orange juice
0.25 oz. Liber & Co. Fiery Ginger syrup
2 drops Beast Feast ghost pepper extract
3 dashes Regan's Orange bitters
Combine all ingredients in a lowball glass with ice. Top off with seltzer, stir, and enjoy!
Don't have all the ingredients? You can buy them online or at Vena's Fizz House 345 Fore Street, Portland, Maine. You can also check out their website for any upcoming classes. Or mosey on up to the bar and start asking some questions.