Guest post by registered dietitian Dave Seddon courtesy of the Maine Academy of Nutrition and Dietetics.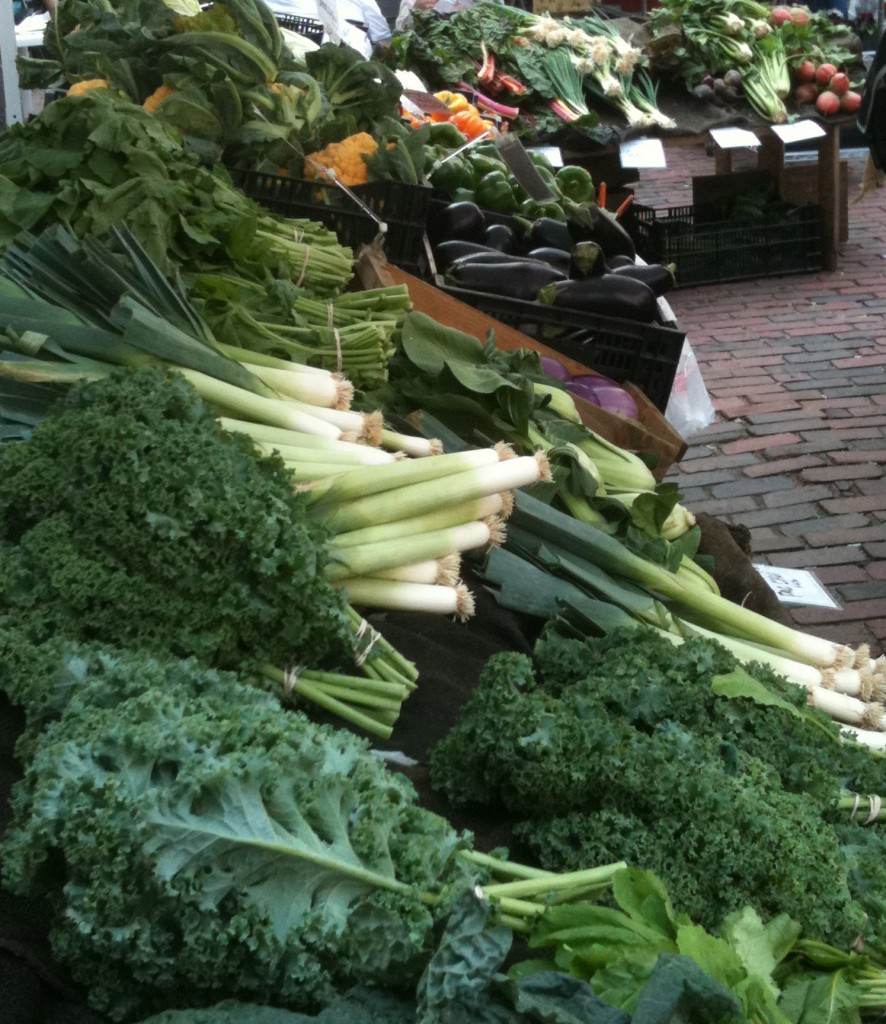 Maine-grown fruits and veggies are nature's gift to us for surviving the winter. And for farmers, summer in Maine means growing what we can in the short time we have. Despite a growing season that is quite short, we have plenty of produce to pick from — from early spring onions to mid-season blueberries to late season potatoes (and plenty of things in between).
Concern about chemicals used in farming has many folks opting for organic, which can be helpful, but isn't the end to the story (organic food has an equal risk of bacterial contamination according to a Stanford study, though it does have fewer pesticide residues). Here are a few of our favorite tips for enjoying Maine-grown food safely:
Choose locally grown produce whenever you can (check out the local farmer's market, or find a favorite roadside produce stand and make a habit of stopping by weekly).
If you choose to buy organic produce, check to see if the farm has been certified as meeting standards set by the National Organic Program (NOP). If you visit a pick-your-own establishment or farmer's market, check out its organic status ahead of time by calling.
Sometimes the cost to go organic is prohibitive to a farmer's livelihood. In that case, talk with your local farmer about his/her farming practices. Specifically, ask how they control their pest population and care for the soil the produce is grown in.
Regardless of whether the produce you purchase is organic or not (and even if you grow your own), be sure to wash fruits and vegetables well. Washing helps remove surface dirt, bacteria, and traces of chemicals. You can also peel some produce, which helps decrease your exposure to pesticide residues as well (though be aware that some fiber and nutrients will be lost with the peel). Check out The University of Maine Extension's guide for the "Best Ways to Wash Fruits and Vegetables."
Maine's Finest
Strawberries Strawberry season usually winds down in early July. We hope you took the opportunity to either pick your own or purchased some locally grown berries — and then froze or otherwise preserved some for later in the year (a few local strawberries bring the sweet taste of summer to mid-winter meals).
Corn Have you had barbecued corn yet? If not, the smoky, rich flavor will certainly keep you coming back for more. Find a local provider in August when they are picking them right off the stalks. And who knew that 1 cup provides 25% and more of one's daily intake of IRON, other minerals and many of the B-vitamins.
Blueberries With 60,000 acres of wild blueberries, growers have been protecting this natural food source for decades. While these "low bush" varieties grow differently than their "high bush" cousins, both types are low in fat, full of dietary fiber and contain ample antioxidants. University of Maine researchers have conducted multiple studies on the healthful properties of wild blueberries, and the UMaine Cooperative Extension service has lots of information about wild blueberries and high bush blueberries.
Potatoes If you grew up in "The County" you may have learned early on how important this crop is to Maine. Earthy, satisfying and yes, abundant — no wonder it has been touted as the fifth most important crop in the world! Not only is one medium potato a great source of dietary fiber (with skin on) and Vitamin C (45% Daily Value), but with just 170 calories, it can also fit into any weight management program. Try popping a potato into the microwave for a few minutes, slice it, brush it with a little oil and then grill it.
Apples Autumn wouldn't be the same without picking apples right off a tree, right? Since many farms implement good sustainability practices as well as Maine's Apple Integrated Pest Management (IPM) Program, an occasional sampling from the orchard meets everyone's craving for a crisp crunch with a simple wipe of the apple's skin. A medium apple provides a great source of fiber and aids in maintaining oral health. Keeping the focus on including fresh, minimally processed, well-managed fruits and vegetables, possibly all within a short distance from where you live, is crucial in sustainable nutrient-rich foods.