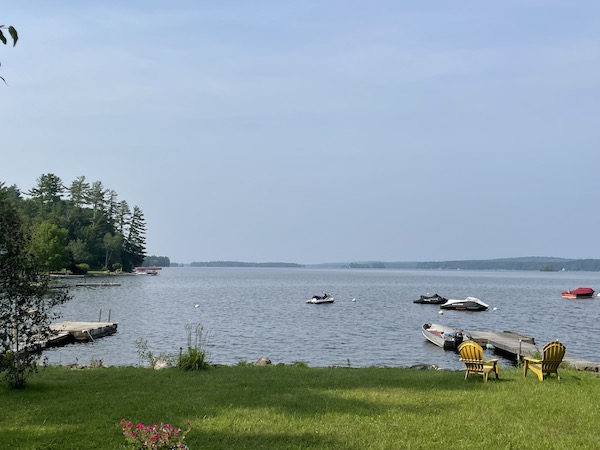 It was a beautiful morning at camp and that is why this week's Catching Health newsletter was late and there were no new posts. I had good intentions, but family, friends, fun, and relaxation got in the way. Every moment was worth its weight in gold.
The credit for this decision to take the week off goes to two people. Anush Hansen, who was the subject of last week's post about work-life balance, and my friend David who suggested that I just let you know that I'm on vacation.
How about you? Have you taken a break lately? Even to sit quietly and breathe? I'm trying to start each day with a short meditation and find that it makes a huge difference in how I move through the day. 
So … what will I do this week besides sit and look out at the lake? I harvested basil from my garden and made pesto yesterday. Ate a lot of it, too, slathered on slices of fresh bread (not baked by me).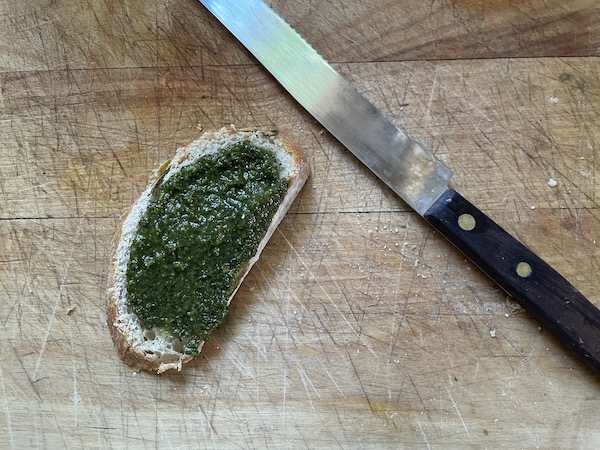 I'm going to take a walk and visit a friend. Maybe we'll make a plan to do what we did last year. Margarita's on the porch as we watch the sun go down.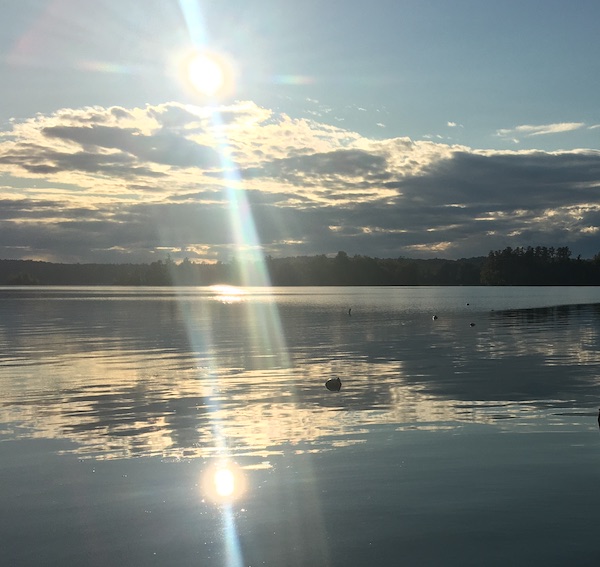 My husband and I plan to paddle our kayaks up the nearby creek to look for the magnificent blue heron that lives there. I hope we also spot some turtles that like to sun themselves on fallen trees.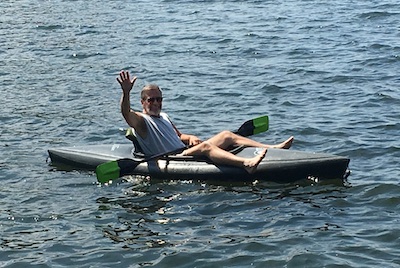 As soon as I hit publish on this short post, I'm heading straight for the lounge chair out front with a good book —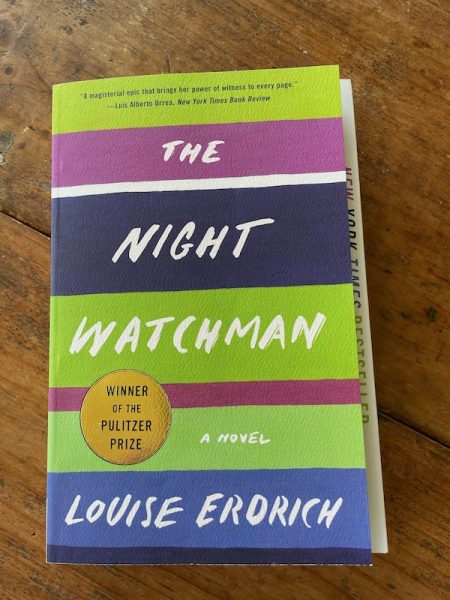 So many possibilities!
I expect to be back next week with a piece about deciding to let your gray hair grow out. My friend Lee had been dying hers black for decades and started growing it out just before COVID hit. I interviewed her about the experience. I also talked to a therapist (because it IS a big decision and can bring up lots of issues about aging), and a hairdresser.
Lee bought some hairpieces and a silver-colored wig to help with the transition, and we had a lot of fun trying on the wig. I think we both wore it best!  You'll see what her natural hair color looks like in next week's post.