How the numbers have changed since May 12, 2020, the last time I shared an update about the number of confirmed cases of COVID-19. Sources: Johns Hopkins COVID-19 Interactive Map and the Maine CDC. (Updated 5/18/2020, 8:30 pm EDT)
Number of confirmed cases of COVID-19 around the world: Was 4,197,142 and is at this moment 4,795,941.
Number of confirmed cases of COVID-19 in the United States: Was 1,347,936 and is at this moment 1,506,840.
Number of confirmed cases of COVID-19 in Maine: Was 1,328 and is at this moment 1,533.
These numbers only tell part of the story. There are other important numbers: People who have died, people who have recovered, for instance. The sources I cited above should have those other numbers. And there are so many questions to ask. A big one lately is about easing restrictions and opening businesses. Is it really safe for me to go out? What do I need to do to protect myself and others? Will life ever return to "normal" again?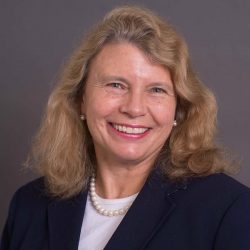 Lots of questions and one of the people I trust for answers — insightful answers — is Dr. Dora Anne Mills. She was the director of the Maine CDC and the State's Health Officer for 14 years. She is currently the Chief Health Improvement Officer for MaineHealth.
Dr. Mills has been sharing information about COVID-19 on her Facebook page. She calls them Not-So-Brief COVID-19 Updates. Because not everyone is on Facebook or has access to the information, with her permission, I have been sharing some of them on the Catching Health blog. This is her latest update, which she posted Monday, May 18, 2020. Thank you, Dr. Mills.
Three ways to navigate to more tranquil seas and the scoop on testing
Now that we are emerging into spring and summer, we're all feeling restless, tired of cold weather, weary of the quarantine, drained from the fear, and grieving from so many losses. For the many who are suffering economically, who have lost their jobs and their businesses, the depressing grips of the pandemic are even tighter and harder to loosen. We all want to fight for freedom from this virus.

The scientific journey to conquer this virus is well worn, with over 200 years of experience to inform us. And every week we learn more about this novel virus that helps us to more successfully navigate returning to more tranquil waters. The good news is the best scientists in the world are racing to find a vaccine and effective treatments. I am hopeful they will be successful. In the meantime, there are three well known effective societal strategies that will keep us on course:

1. Travel reductions

2, Social distancing and hygiene (e.g. physical distancing, masking, no gatherings, vigilant respiratory and hand hygiene, etc.)

3. Screening/testing followed by isolation of those who test positive, contact tracing, and quarantine of those who have been exposed

Let's review all three of these.
Travel
Pandemic viruses love to hitchhike with travelers, so travel restrictions have been used successfully in a number of epidemics as well as this one with COVID-19. For instance, all of Canada has fewer deaths than Massachusetts. They've used all three of the strategies very effectively, including closing their international borders, the borders between provinces, and even the borders between some regions within provinces. Travel restrictions have been used by most countries, and have worked especially well in island countries such as New Zealand, Australia, and Iceland. In the U.S., travel restrictions are mostly a tool of the federal government. As a result, international travel to and from the U.S. has been severely restricted. We can all do our part by limiting our nonessential travel, especially to and from areas where the pandemic is raging.
Social distancing and hygiene
Social distancing strategies, e.g. orders to shelter in place, to close non-essential businesses, to mask, and to not gather in groups, have been very effective at preventing surges or preventing surges from worsening. However, economies clearly need to reopen, unless countries follow what Canada and some others are doing, which is to pay everyone an amount of money every month in order to keep the economy closed and keep the pandemic storm away. It is unclear how long those countries can sustain this strategy, since a vaccine with resulting herd immunity appears to be many months away. As we reopen, it is therefore critical that social distancing stays in place to the extent possible. Such strategies as physical distancing, masking, not gathering in groups (especially indoors), and vigilant respiratory and hand hygiene (e.g. covering coughs and washing hands) are critical responsibilities we all hold in order to protect us, our loved ones, and the welfare of our communities.
Screening/testing and follow up
Screening and testing followed by epidemiological strategies for those who are identified as infected or exposed is the third overarching strategy. Epidemiological investigations and all that they entail – isolation, contact tracing, and quarantine – are all critical strategies to controlling the spread of the pandemic. They especially need to be ramped up as our economy reopens and as there is more testing, since we expect to see more cases.

One major problem is that the entry way to epidemiological investigations is screening and testing, and our current tools each come with some significant challenges. I am going to review them in some detail below, but if you want to see the bottom-line summary, feel free to skip to that section.
Symptom screening
People can be screened by asking if they have symptoms of COVID-19. The list of the most common presenting symptoms has evolved. Two months ago, the list was: fever, cough, shortness of breath. Currently, it is: fever, cough, shortness of breath or difficulty breathing, chills, muscle pain, sore throat, new loss of taste or smell, and less commonly, nausea, vomiting, or diarrhea. One or more of these symptoms appear 2 – 14 days after exposure to the virus, on average five days.

Symptom screening is used in a variety of places, including health care settings for employees and patients (no matter what the patient is being seen for) and for businesses where there is expected to be prolonged contact. People who screen positive are asked to isolate and in many situations, such as in health care and congregate living settings, to be tested.

There are several challenges to symptom screening, including that a substantial proportion of infected people show very mild or even no symptoms, especially early on. And yet they can be contagious. One recent study by prominent scientists at UCLA, NIH, and University of Chicago estimated that screening for symptoms of COVID-19 will miss more than half of infected people because they have not yet developed symptoms and are unaware they were exposed. People being screened can also evade the answers.
Fever screening
Taking temperatures is commonly added to symptom screening, especially in high-risk settings such as for employees of long-term care facilities. Fever (at least 100.4F = 38C) is generally a sign of active infection and contagiousness, so if someone has a fever, then it's a strong sign that they need to isolate. However, in one study, of those ill enough with COVID-19 to be hospitalized, only 44% had a fever upon admission, though 89% of them developed a fever after admission.

There are also validity issues with regard to mass fever screening tools such as no-contact infrared thermometers, like the ones that are held in the air aimed on your forehead. Studies have found them to be less accurate in the context of hot or cold external temperatures and less accurate in older people. One study found them to have a sensitivity of 29%, meaning that 71% of the time, a negative result is a false negative. Other studies have found them to be more accurate.
Testing overview
With well over 100 tests for COVID-19 now authorized by the FDA, it feels like it's becoming the Wild West. Every day I see advertisements for a variety of tests, even encouraging people to get tested if they don't necessarily have symptoms, but "for a peace of mind".

First, it's important to realize that all of the current tests available are only authorized under an Emergency Use Authorization (EUA) by the U.S. FDA, which declares that circumstances exist to justify the emergency use of these tests. Tests made available under an EUA have not undergone the same type of rigorous review as full FDA approval, including full clinical validation. The validation required for an EUA is focused on strategies such as using the new test on samples that have already been tested with a known result. FDA has summarized the expected performance of the tests it has authorized, and they are included in links below.

Additionally, the listed positive and negative predictive values for each test assume a prevalence of COVID-19 of 5% or more, as measured by test positivity rates. Most of Maine may not meet that criteria at this time, which increases the chances of false positive tests. So, with all of the tests for COVID-19, it is prudent to keep these factors in mind.
Nasopharyngeal swab PCR screening
Currently, the most accurate screening for active infection seems to be the nasopharyngeal swab for PCR testing. This is the most commonly used test to detect current infection. This test takes a sample of mucus found in the back of one's nose and throat, and looks for the genetic material of the virus that causes COVID-19. It uses a common technology called polymerase chain reaction (PCR) that amplifies any viral genetic material, making it easier to detect. The presence of viral genetic material is indicative of an active infection.

The current challenges with using this test for mass screening include that it is not an easy test for the those having the test administered to them, since it involves a long swab going deep into the nose, to the back of one's throat. Take a look at the video linked to below. The patient in the video is young and does a remarkable job of not wincing too much! Imagine when this is done on an elderly patient with narrowed passages and/or with some dementia. Many who work in nursing homes or who have family members there do not want over-testing among their residents because of these difficulties.

This test is very accurate. However, when it is not administered properly, e.g. if the swab is not placed deep enough or for long enough, it does not pick up enough genetic material, and can provide a false negative result. This means a negative test result is falsely negative, and the person is really positive.

When someone with COVID-19 takes a turn for the worse, which can happen seven to 10 days after symptoms start, they can sometimes also test falsely negative at that time, since the virus can be gone from the nasopharynx. The good news is that this test has a very low false positive rate.

Additionally, people administering the test need to wear a significant amount of PPE for each one administered, so mass screening with this test results in a large amount of PPE being used. The turnaround time for results used to be a barrier, though now it is generally one to three days.
Rapid PCR tests
There are two rapid PCR tests, which can be run on specialized equipment already widely distributed throughout the U.S. The speediest one, by Abbott Laboratories, can provide a result in 13 minutes.

The good news is that a positive test result is very reliable with this test. It can be administered by swabs collected from the nasopharynx, the nose, or throat, the latter two making it much easier on the patient since the swabs don't go as deep into the nose or throat. However, the reliability of test results may be higher if done with a nasopharyngeal swab.

As has been reported, this test may have a significant false negative rate. However, there is evidence that this can be reduced to more acceptable levels by making sure the swab is placed immediately into the testing machine and if the swab is collected and handled properly. If someone tests negative with an Abbott test, but is suspected of being infected with COVID-19, then they should be re-tested with a more reliable PCR test.

One major challenge is that there are not nearly enough of these tests. Abbott says they hope to make two million tests per month by June. But even at that rate, it would take about 14 years for there be enough for everyone in the U.S. to have a test.

Other rapid PCR tests have been authorized for use (e.g. Cepheid) as well as home collection kits (by Everlywell) for PCR testing. More information about these is forthcoming.
Antibody testing
Antibody tests, also known as serology (blood) tests, determine if someone has antibodies to the virus causing COVID-19. These tests are relatively easy to develop, which is why there are so many of them. They have a harder time detecting a current infection, and should not be used to diagnose an active infection (as per FDA). They may be more useful to determine if someone had the infection in the past.

However, because the antibodies we produce to common coronaviruses, such as those that cause the common cold, are felt to be very similar to those that are produced against the coronavirus that causes COVID-19, the reliability of these antibody tests is very uncertain. For instance, if someone tests positive for antibodies, it may be a false positive, since the antibodies could have been produced by your body in response to an infection with another coronavirus.

A negative antibody test indicates you probably didn't have a previous infection with COVID-19, however, you could be currently infected since antibodies do not appear for one to three weeks after infection.

There is strong consensus – among Maine CDC, US CDC, FDA, Infectious Disease Society of America, and other experts – that antibody tests should not be used to make decisions about a person's potential to infect others or to make decisions about a person's mmune status.

CDC says it has its own serologic test that has a specificity of >99% and a sensitivity of 96%. They are using it to determine levels of possible immunity in select areas across the country. So, hopefully there will be more accurate antibody tests available in the coming weeks and months.

Some current FDA-authorized COVID-19 antibody tests are estimated to have 96-98% specificity, which would mean that a positive test result is more likely a false-positive result than a true positive result if the prevalence in the community is 5% or less. Maine's prevalence has generally been <5%, which means a positive antibody test with this range of specificity, is more likely to be a false positive. The FDA listing of each of these tests and their specificities and sensitivities is linked to below.
Antigen tests
The FDA recently issued an emergency use authorization to Quidel Corporation for an antigen test, a new type of test that can be used as a quick test (results within 15 minutes) to detect viral protein particles in the nose and throat. By contrast, the PCR tests look for genetic material. Quidel, a company in San Diego, is expected to manufacture about 200,000 tests in May and hopes to make more than a million per week within several weeks.

Antigen tests are very specific for the virus (unlike antibody tests), but are not as sensitive as PCR tests. Therefore, when antigen tests are positive, they are diagnostic. But there is a higher chance of false negatives, so a negative result does not rule out an infection, and it may be necessary to confirm with a PCR test, especially if the patient is highly suspected to be infected.

We don't know how reliable these tests are for COVID-19, so it will be important to monitor this. Quidel states that they plan on using the first several thousand tests in clinical settings to further validate them. This lab test is similar to the rapid strep test, which is quite reliable, and also similar to rapid flu tests, which are not as reliable. However, these tests are generally easy to produce. As more antigen tests are approved and manufactured, expect these to become much more common, especially in screening environments. It will also be very important to keep an eye on the sensitivities and specificities of these tests.
Bottom lines
The bottom lines for the current situation, with the strong caveat that this will change:
Symptom and fever screening
These are relatively easy ways to screen people, and they can identify people who are becoming symptomatic. However, because of the significant asymptomatic spread of COVID-19, these strategies also miss people who may be contagious. Taking temperatures with the no-touch infrared thermometers has validity issues, but they are also the most practical tool for mass fever screening.
Nasopharyngeal swab PCR:
This is the most reliable test available. Generally, if you have symptoms of COVID-19, this is the test you want to get. It is a difficult one to administer for mass screening, and needs to be done with good technique in order to avoid false negatives. This is the test that Maine CDC, NorDx, and other labs in Maine conduct, and is the one you are most likely to be given if a provider suspects you may have COVID-19.
Rapid PCR (e.g. the Abbott test):
If this test is available to you (for the most part they are not), and you think you have COVID-19, you may want to ask about this. These are convenient since they are rapid and don't need a long swab. However, although a positive test is very reliable, a negative test is not. If someone is suspected of having COVID-19 and tests negative with one of these rapid PCR tests, then they should be re-tested with a nasopharyngeal swab PCR. Because of the false negative rate, it may be best for these tests to be administered on those who are suspected of being infected or in high-risk settings (e.g. nursing homes). But these tests are in very short supply.
Antibody (serology) tests:
Don't waste your money getting these tests at this time. I realize they are being advertised, and I know people who have had them, and are now convinced the bad respiratory infection they had a few weeks ago was COVID-19. These are just not reliable tests right now.
Antigen tests:
In a few weeks or months, if they are validated and when there is an adequate supply of them, this may be a rapid test that can be used in screening settings, with the caveat that a positive test is likely accurate, while a negative test needing to be verified with a PCR test if the patient is suspected of having COVID-19. Like the rapid PCR tests, if the false negative rates remain high, then it may be best for these tests to be administered on those who are suspected of being infected or in high-risk settings (e.g. nursing homes).
Conclusions
Testing for COVID-19 presents a variety of challenges. While the PCR test is relatively effective for diagnosing a patient suspected of having the infection, we don't yet have a very reliable way to widely regularly screen for the disease.

As the economy reopens, the lack of reliable mass screening tools and the large proportion of asymptomatic transmission, underscore one major point. For the foreseeable future, there is the critical need for social distancing, including remaining 6 feet apart from one's non-household members, wearing masks or facial coverings, maintaining vigilant respiratory and hand hygiene, as well as limiting our travel, especially to COVID-19 hot spots. These behaviors are all in our hands. Regardless of government mandates or business policies, if we want to wrestle free from the grip this pandemic has on our freedom, these are our responsibilities – to ourselves, to our loved ones, and to our community. They are the rudders to help us navigate to more tranquil seas.

Dora Anne Mills, MD, MPH, FAAP
Listen to a podcast of this update
Dr. Mills' daughter started a podcast where she has been reading her mother's updates: Not-So-Brief COVID-19 Updates from Maine.
Additional information
Added note
The amount of work and research that must go into these updates is mind-boggling. Thank you, again, Dr. Mills for your dedication.