Christie Cantara celebrated Mother's Day in a big way. She was the honorary bat girl for the Red Sox! Lindsey Laverriere, a friend of Christie's daughter, entered her in the Major League Baseball 2013 Honorary Bat Girl Contest, which recognizes 30 women who have been affected by breast cancer. The winners were selected by fan votes on HonoraryBatGirl.com along with feedback from a guest judging panel. So there she was at the Red Sox game in Boston on Mother's Day along with her family, boyfriend Tom, and, of course, Lindsey.      
It was an awesome experience, says Christie. The word awesome can also be applied to Christie herself. I won't mince words. She's been through hell and it isn't over. She's sharing her story because she wants people to learn from her experience and because she wants to say thank you.
Christie's story
Earlier this year, Christie, who is a 41-year-old mother of three daughters, and lives in Biddeford, was diagnosed with breast cancer — after being misdiagnosed twice. She first felt a lump in September 2012. Her regular doctor wasn't available, so she saw a different practitioner, who ordered a mammogram and ultrasound. Both showed nothing. She decided to get a second opinion and was told the lump felt smooth and that it must be a benign fibrocystic mass because a tumor would feel "jagged." Nothing to worry about, it would probably go away.
In December she found a second lump, again smooth and round and again she was told it was nothing to worry about. Fortunately, Christie was scheduled for an annual visit with her regular doctor the end of January, and she was concerned enough to order more tests. Not only did Christie have the two lumps in her breast, there was a third one under her arm.  She had an ultrasound guided biopsy and a few days later — Valentine's Day — she was sitting in her doctor's office bracing herself for the diagnosis. "I was pretty prepared for bad news," she says. "My boyfriend Tom and I went together and I looked at the doctor and said just say it. And she told us the lumps tested positive for cancer. I was a wreck for a few days, but then I came out of it and said OK, let's get things going. I've got too much
to do, this is really putting a monkey wrench in my program."
Christie took a years' leave of absence from her job at the Children's Place in the Maine Mall so that she could focus on all the treatments she needs. "The job will be waiting for me when I'm done."
Because cancer had spread into the lymph node under her arm, she needed chemotherapy treatments, which she started getting immediately and will continue with until July. The picture of her having her 4th chemo treatment was taken the day after she was the Red Sox honorary bat girl. Look at that beautiful smile. I told you she was amazing.
After a short break from the chemo, Christie will have a bi-lateral mastectomy with breast reconstruction  followed by several weeks of radiation therapy. "I had two or three different options and we picked the best one for me. My doctor has told me that my breast cancer is 100% curable — he's very optimistic."
Why Christie wants to say thank you
While Christie was trying to deal with her new reality, her friends were busy setting up a Team Christie Facebook page, to help raise money while she's out of work and having her treatments. The goals are to put on fundraising events, make and sell breast cancer awareness bracelets, and give Christie all the encouragement and support they possibly can. "This has been going on about a month and a half maybe," explains Christie, "and I've got people I don't even know planning dances, planning fundraising stuff, I just can't even believe it.  There are almost 600 people on the Team Christie page and I don't know half of them. They're messaging me well wishes and saying they want to help with events.  I'm floored by the whole thing."
The overwhelming support she's getting from family and friends and strangers and the thrill of being the honorary bat girl takes all the bad away, says Christie. "I feel like saying thank you is just not enough. I want to do something back for all these people. What we'll  do once I'm well again and back to my old self is continue the Team Christie organization and help other people. I'm inspired by seeing the power of people and what they can accomplish. I want to do that."
I'm inspired by Christie and her incredibly upbeat attitude. If you are too, you're invited to join Team Christie on Facebook. It's a great team to be on!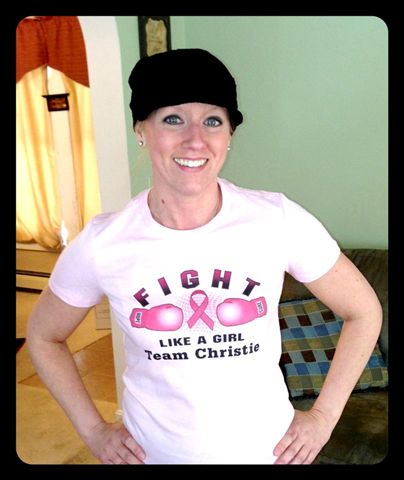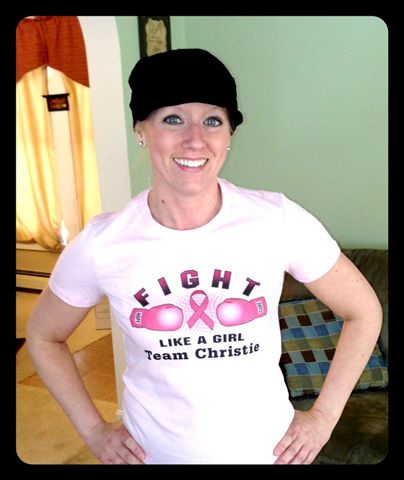 If you have been diagnosed with prediabetes or type 2 diabetes or know you're at risk —seize the opportunity to improve your health.