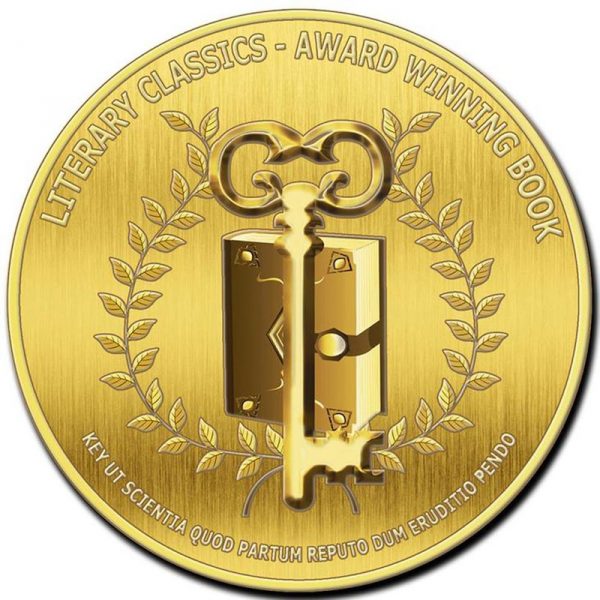 Maine artist and author Sally Loughridge just found out that her book, Daniel and His Starry Night Blanket: A Story of Illness and Sibling Love has won its sixth award.
The most recent is a gold medal awarded by Literary Classics International Book Awards Program in the picture book/preschool category. Here's a list of the other awards, including two grants.
Awards
2016 Literary Classics International Seal of Approval
2016 Next Generation Indie Book Awards Finalist (Children's Picture Books 0 to 5 Category)
2016 Next Generation Indie Book Awards Finalist (Children's Picture Books 6 and Up Category)
2015 Gelett Burgess Book Awards Gold Medal (Lifestyle Emotions and Feelings Category )
2015 New England Book Festival Honorable Mention (Children's Books Category)
Grants
2015 Maine Arts Commission Project Grant
2015 Hatch Fund Grant
Congratulations, Sally! Read on to see why her book, which she also illustrated, is getting so much recognition.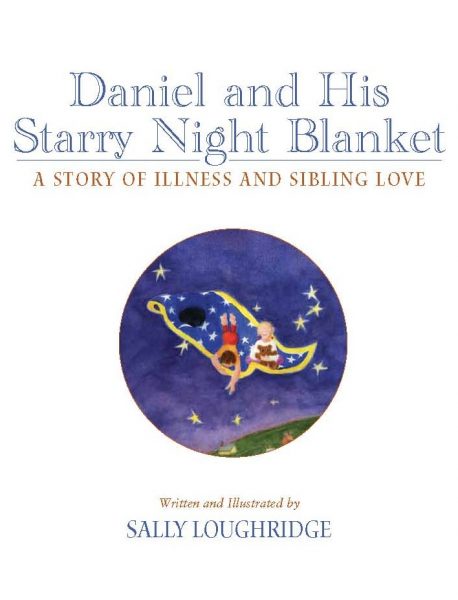 Daniel and His Starry Night Blanket is about a little boy whose world flipped upside down when his sister got cancer.
When Daniel's dad tells him his sister Kate has cancer, he doesn't understand. She doesn't look sick. "Will she be better by Saturday for the parade?" he asks.
Their parents struggle to balance the needs of both children. Kate is seriously ill and needs care and Daniel often feels afraid, angry, jealous and left out. Love, support and Daniel's beloved starry night blanket help him and Kate get through the ordeal.
Before she became a professional artist and author, Sally was a child psychologist. Her original idea for the book was to trace a child's emotional growth, but the storyline changed after she was diagnosed with breast cancer in 2010. During her radiation therapy treatments, she kept a written and visual diary of the experience, which she turned into another book, Rad Art.
Sally may have created fictional characters for her children's book, but their story has been played out for real by countless families. It happened to a friend of mine, who is the mother of three — two sons and a daughter. At the age of five, her daughter (and also the youngest) was diagnosed with Wilm's tumor, a rare kidney cancer that primarily affects children.
Her daughter was first diagnosed in 2012. She had surgery to remove her kidney and then six months of chemotherapy. In October 2013, her doctors said she was in remission, but a year later they discovered another tumor. This time, she had surgery, chemotherapy and radiation therapy. She finished her treatments in March 2015 and has been doing well ever since.
When I read Daniel and His Starry Night Blanket, I immediately thought of my friend. I sent her a copy and asked if she'd comment and share her family's story. She agreed but asked to remain anonymous. Here are the questions I asked her.
How did you tell your other children about their sister's diagnosis the first time?
I explained to her brothers, who were then nine and 10 years old, that she had been diagnosed with cancer, but that it was a very treatable kind of cancer —and although we would all have a rough time going through it all with her —that she was going to make it through and be just fine!  They had lost a grandmother to cancer — so they understood what cancer can mean.
How did they react?
They were scared and had a lot of questions about death and how did I know for sure that she was going to be ok. We spent many hours over the months talking through these kinds of fears when they came up.
What about when she had to have a second round of treatments?
That completely took all of us by storm; it was much scarier than the first for so many reasons. The treatments were much more invasive and much longer and it was very, very rare that her cancer had even come back, based on the type of cancer she had. Her brothers were true and tried troopers — they shaved their heads on their own volition — in solidarity when she lost her hair. They helped take care of her when she got sick from side effects. They held her hand during treatments both at home and in the hospital. They dealt with throw up, tears, tantrums and complete falling apart as a result of side effects. They took it all in stride and were very strong.
Did you have to deal with any of the situations that the author presented in the book, such as feeling neglected or scared?
It felt like my sons often got the short end of the stick, as they say because she was sick so much from the treatments. Sometimes they couldn't get to things they wanted to do and sometimes everything stopped in their tracks as a result of the side effects of treatments — so they certainly suffered from neglect through this — even though we all tried very hard to meet their needs.
What were some of the things you or family/friends did to help your sons understand/cope?
Our family and friends were invaluable during my daughter's treatments. They took the boys for sleepovers, did special things with them, came over and cleaned their rooms, and brought gifts.  Whenever we could, we would go on special outings with the boys — to a waterpark, skiing, to the beach …
Were there ways that your children tried to reach out to each other?
My kids are pretty tight knit and through this have become even closer as siblings. Her brothers were such a source of strength and support to her through this — in a way I never could have been.
Did you learn any lessons from your children?
Enjoy each and every moment as if you were a child — just waking up each day to a whole new day in front of you —  what will you do?  What will you learn? Who will you play with? Who will you see?
Could you/your children relate to the storyline in the book? What about the artwork?
My daughter loved the artwork and really related to the storyline.  She said the little girl looked like her.
Do you think the book could be helpful in any way?
I think this book could be enormously helpful to families and siblings going through cancer — at any stage. It would be a great therapeutic tool really at any stage in going through cancer with a child and siblings.  It certainly touched us!