Don't wait for Valentine's Day to let someone know you care!
Send a thank you note, a thinking of you note, a love note.
Or maybe you'd like to find something in your own mailbox.
Graphic designer Christine Richards loves sending notes to people. She also loves teaching people the art of writing a good one.
In the spirit of Valentine's Day, Catching Health is offering some beautiful prizes designed by Christine. They'll warm your heart and rev up your writing juices. Check them out and then sign up for your chance to win one.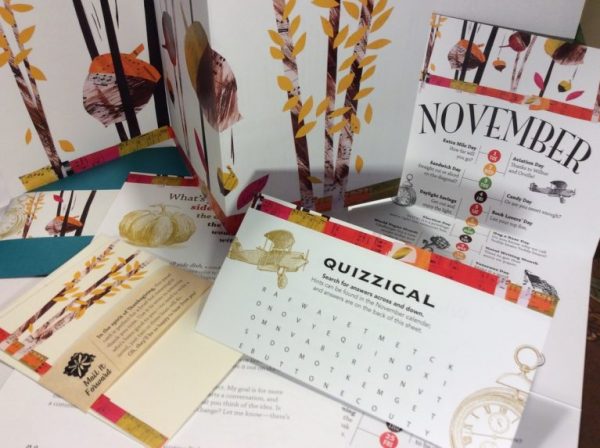 FIRST PRIZE
3-month subscription to Riddle Me Mail
Each month you'll receive two mailings:
1) Postcard – a postcard with a riddle that holds a clue to that month's packet.
2) The Calendar of Curiosities Envelope stuffed with:
• A Letter – All about what's inside.
• The Calendar of Curiosities – Brimming with ideas, there's something new for you to consider every day of the month.
• Art on Display – Enhance your living space with original art on a beautiful stand-up card you can show off all month.
• The Quizzical – Test your wit with our very own crossword jumble.
• Exclusive Stationery – With a stamp(!) that makes it easy for you to mail it forward.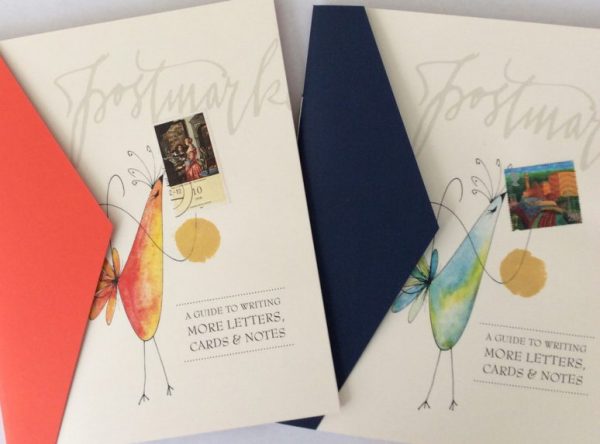 SECOND PRIZE
Postmark, A Guide to Writing More Letters, Cards, and Notes
Hand-stitched binding, stationery and two postcards
(with postage) included in each book.
28 pages/ 7.5″ x 9″
From thank you notes to sympathy cards, Postmark addresses the basics of writing along with common concerns about handwriting, what to say, and how to say it. Filled with illustrations, photography, and practical examples, Postmark is a delightful how-to manual with tips and examples.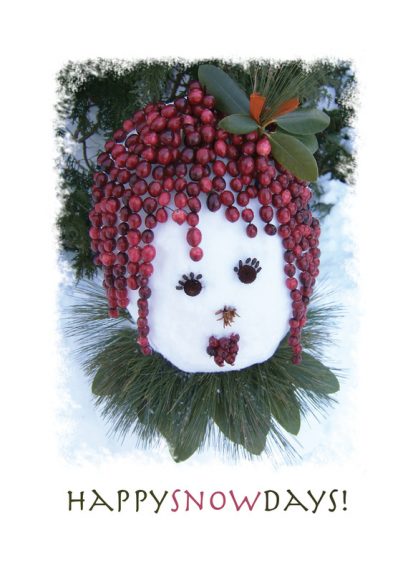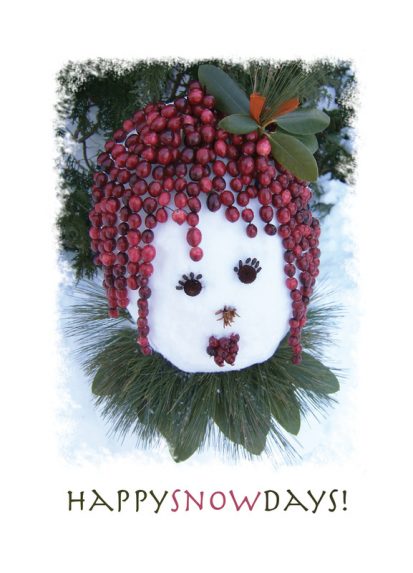 THIRD PRIZE
A box of Greeting Cards
Happy Snow Days!
10 Cards (5 designs, 2 of each)
5″ x 7″- Blank Inside
For a chance to win one of Christine's designs, enter your email address. The drawing will happen on Valentine's Day. It will be a random drawing that will include everyone on the Catching Health email list.*