It's closed now, but one of my favorite independent bookstores in Maine used to be Cunningham Books on the corner of Pine and State Streets in Portland. Cross the threshold and you'd be transported into another world and never want to step outside again or at least not for a few hours. Total stress relief.
The owner collected and sold used books — so many treasures. Some of them may have come from my family. My late mother loved books and loved bargains. She would bring in a few to sell and then leave with a few more. I miss that store and I miss my mother. I'm sure it is from her that I got my love of books and bookstores (and libraries).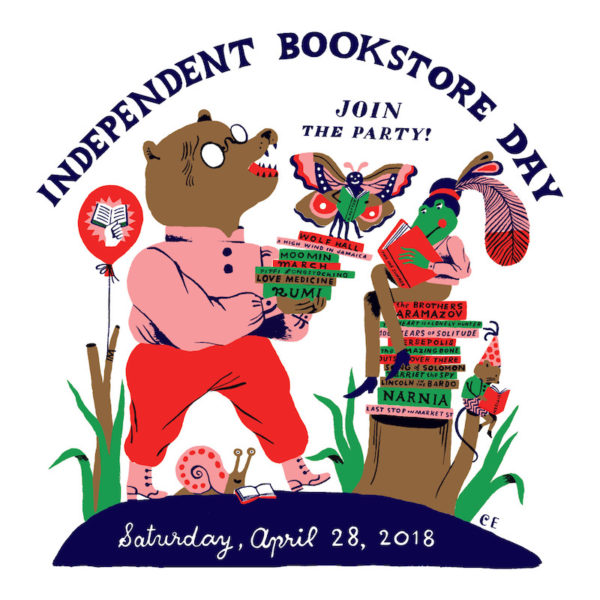 The last Saturday in April (it's coming up!) will be a great day to visit an independent bookstore in your neighborhood. It's Independent Bookstore Day. If you're lucky, you might have several stores to choose from.
The New England Independent Booksellers Association (NEIBA) lists independent bookstores in Maine (and the rest of NE). There's a new one missing from the list, however. It's Quill Books & Beverages in Westbrook.
If you don't have an independent bookstore you can visit in person, you can still support them by ordering books online from IndieBound.
If you're an independent bookseller and want to join the party, check out the Indie Bookstore Day website for more information.
Reading is a healthy thing to do
You do know that reading is good for your health, don't you? Consider these five possible benefits.
Relieves stress
Improves brain function
Sharpens your memory
Helps you stay focused
Keeps you young (even better if you join a book club and have the added benefit of social interaction)
Visit your local independent bookstore and you're likely to experience a lot more than a good book or two. You'll find like-minded book lovers. Think of the wonderful energy in that store. If you've got kids, make sure to bring them along. Sit in a corner and read to them. "Reading to your child is one of the best activities you can do with small, and not so small, children, says Dr. Victoria Rogers, Medical Director of Let's Go! at The Barbara Bush Children's Hospital in Portland.
"Reading opens the mind to new ideas, new adventures and new vocabulary. It's also something you can do together and have a shared experience. As your child learns to read on her own, the world will continue to open up and she will start to see opportunities for her that she might not have imagined. As this happens, remember that as a parent you can continue to role model reading as a wonderful way to decompress from a busy day or spend a free afternoon."
Don't forget!
Saturday, April 28, 2018, is Independent Bookstore Day. Be sure to celebrate with your favorite bookseller. What's your favorite bookstore? Corey Templeton, the photographer who was kind enough to let me use his picture of Cunningham Books at the top of this post, told me he enjoys visiting Longfellow Books, Sherman's Books, and Print. "I'll make a note to give them all a visit on Independent Bookstore Day," he said. I hope he takes some pictures!