Elizabeth Burd is a Parkinson's Superstar. Seriously. During Parkinson's Awareness month in 2012, the National Parkinson's Foundation honored people from around the country, including Elizabeth, who make a difference in the Parkinson's community.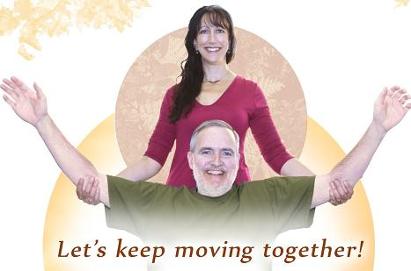 Elizabeth makes a difference because she developed and teaches a yoga program for people with Parkinson's disease (PD). She's a certified personal trainer and a certified Kripalu yoga teacher. Her dedication and passion for helping people with Parkinson's began in 2006. She was working as a personal trainer when a Maine neurologist began sending his Parkinson's patients to her for general exercise. There is increasing evidence that exercise may slow the progression of Parkinson' disease.
As she began incorporating yoga into the exercise sessions, Elizabeth made an amazing discovery — "I noticed that through guided meditation some patients with tremors relaxed enough that the tremors would slowly decrease in intensity and in some cases, stop altogether."
It was then that she realized how much of a difference she might make for people with Parkinson's disease. She had found her calling. Her yoga program, called PD Wellness for ME, came to the attention of the MaineHealth Learning Resource Center, which brought her on as an official instructor. She now has two more instructors working with her and together they offer classes, private sessions and workshops. The classes are held at the Medically Oriented Gym (the M.O.G.) in South Portland.
Judy Lombard started taking the yoga class about four years ago. "It came highly recommended by the Parkinson's support group and I had taken individual exercise classes from Elizabeth," she says. "I didn't realize how much I needed yoga until after the first class. The benefits are both physical and emotional. It helps with balance and flexibility.  We also learned how to get down on the floor safely and how to get up. It helps to strengthen the core. The class is fun and full of laughs, which helps emotionally. Parkinson's causes one to doubt their ability to do things. I often get to class feeling tired and in pain. I always leave feeling much better!!"
Realizing that it isn't always easy for people with Parkinson's to get to a yoga class, Elizabeth decided to make a DVD that would show people how to listen to their bodies and demonstrate some of the movements she teaches in class. With the help of friends Paul Haley and Tom Pakulski, who owns his own production company called Energy Films, she recently produced PD Yoga for ME, a 45-minute DVD.
As she explains: "The purpose of this DVD is to get more people moving and feeling better! Not everyone can get to a class that is right for them or, if you happen to live where there is a lot of snow, you may not be able to GET to a class! Also, there are many people out there with PD who can't  move well enough to get out and about at all. This (first in a series) PD Yoga For ME DVD can be used by SO many different people with ANY kind of movement challenge and can be done in a chair, wheelchair, or even in bed."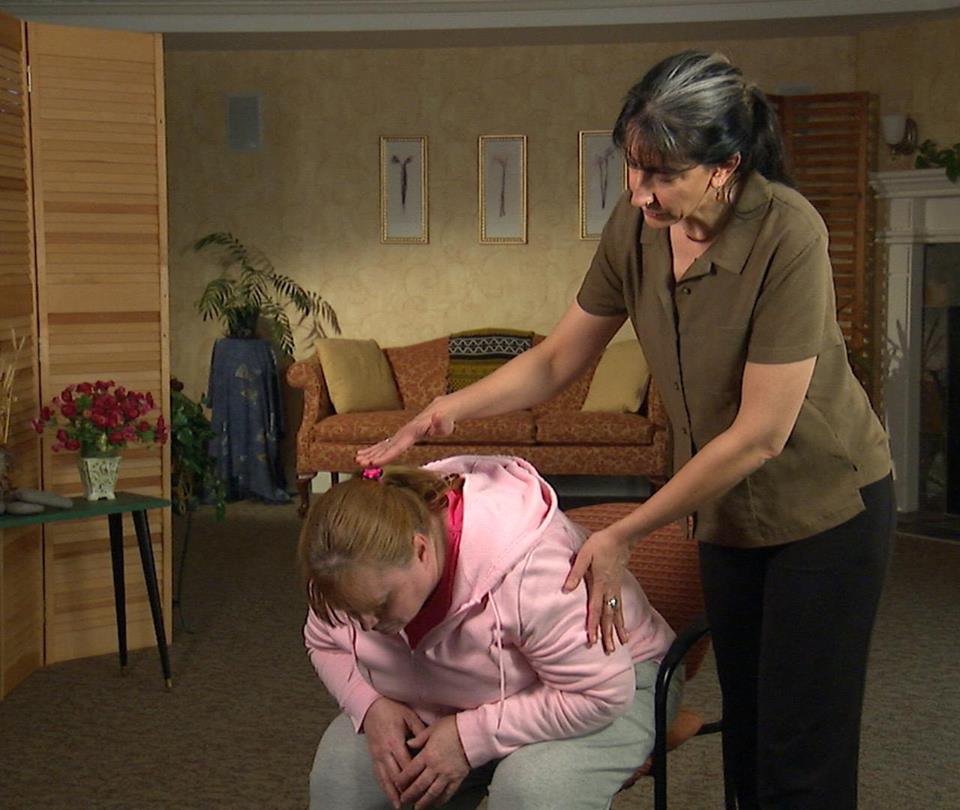 Terri Linehan, one of Elizabeth's students, is in the DVD. When her neurologist first recommended the yoga class, she wasn't convinced it was right for her. "I'm not a relaxed person," she says. "I'm pretty high strung and it's hard for me to sleep — I'm always moving and doing something. But I signed up for the class, and I just loved it! I love the fact that I can tell the difference it made in my body. My core is stronger now than it was when I was diagnosed with Parkinson's five years ago. I move better and it helps with relaxation. Sometimes when we do the meditation at the end, I could fall asleep and that's huge for me."
It's positive feedback from students like Terri that motivates Elizabeth to do what she does. "This work I am doing now is some of the most purposeful work I have ever done," she says. "Working with these people gives me hope, and purpose. I have more hope now that people can make huge positive changes in their lives, no matter what they may face every day."
If you'd like to learn more about PD Yoga for ME, here's a clip from the DVD, which can also be found on Elizabeth's website, along with her contact information.