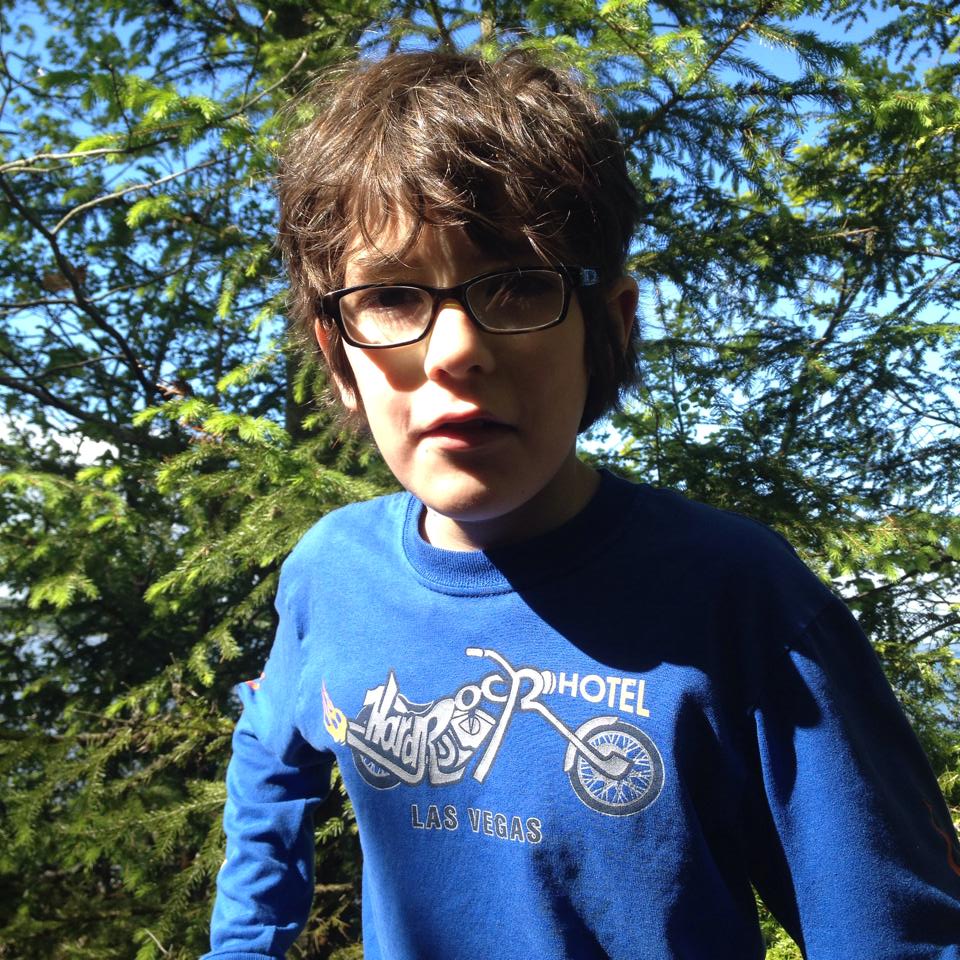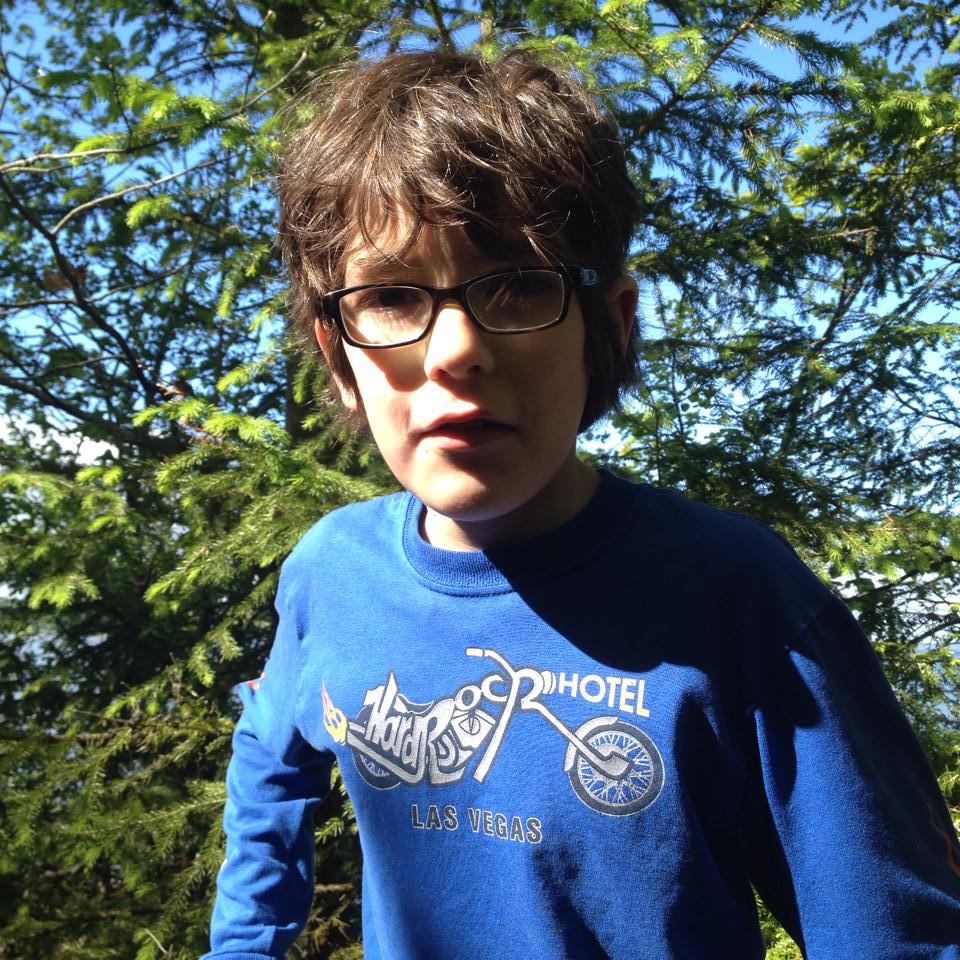 What will you do on your summer vacation? Roman Waites and his family are going on a monumental cross country road trip and they're going to document their journey by making a movie. Have no doubt — Roman will play a starring role.
Here's how his mother Kelley Fitch describes her son: "Roman is amazing. He's creative. He loves words. He doesn't always use them well, but he loves to merge words together. He loves to make people laugh. He's loving, he's a big hugger and he's a terrible flirt with the ladies. He's very charming. Everybody loves Roman."
When he was three, Roman was diagnosed with autism. He's 12 now and about to go into the 6th grade at Falmouth Middle School. His brother Quinn is a rising senior at Falmouth High School and his sister Lucca, a freshman. They're all in this trip and this movie together. Quinn will be the lead cinematographer, but Roman will have his own GoPro so that he can also shoot some video and Lucca will be the still photographer. Mom Kelley and Dad Jeff Waites will be the directors/producers.
Before we roll forward, let's rewind a bit to see what this family is already doing. For one thing, they have a t-shirt business called Kid Gigawatt. Five dollars from each sale helps pay for what they call "awesomely fun autism therapies for kids on the spectrum."
Right now they raising money so a child with autism can have six weeks of music therapy.
Take a close look at one of their t-shirts. Wicked cool. Can you read what it says?
Besides being in the autism t-shirt business, Kelley also writes a blog and has a podcast. It was an interview she did last winter with "journalist, travel writer, author, and documentary filmmaker" Rupert Isaacson that got her thinking about a summer road trip for her family. She says she was deeply touched by his book and film The Horse Boy, which documented his journey to Mongolia with his wife and son Rowan, who has autism. "Rowan is the same age as Roman," says Kelley, "and has the same diagnosis.They ended up doing this crazy trek to Mongolia and they rode horses and went to see shamans and his son came back better. It's a really interesting movie and I thought it would be so great to do something like that. He says this one thing in the movie — what if his son's autism, instead of being the end of all adventures, of all fun, could actually be the gateway to the greatest adventure of all."
Think about it. What if, instead of being the end of all adventures, autism could be the gateway to the greatest adventure of all?
Kelley and her husband Jeff thought about it and decided that Mongolia might be out for their family, but driving from Portland, Maine to Portland, Oregon was definitely doable. They plan to meet up with other families affected by autism and Roman is going to experience as many different fun activities and therapies as possible. They want to see what makes him happy, what he's good at, what he needs help with — how different activities could be adapted to make them more therapeutic or more inclusive for children with autism.
"Personally, we would love for Roman to make progress and to see what he's interested in," explains Kelley. "We want to work on some skills that he needs to work on, such as safety and communication, impulsivity, some of the things he works on in school. We also want to highlight all the therapies we try to sponsor for other kids with autism — arts, nature, sports, and nature-based activities like rock climbing, scuba diving, surfing, dolphin therapy, roller skating, trapeze, horseback riding, horticultural, and music therapies. Basically the stuff they don't get in school."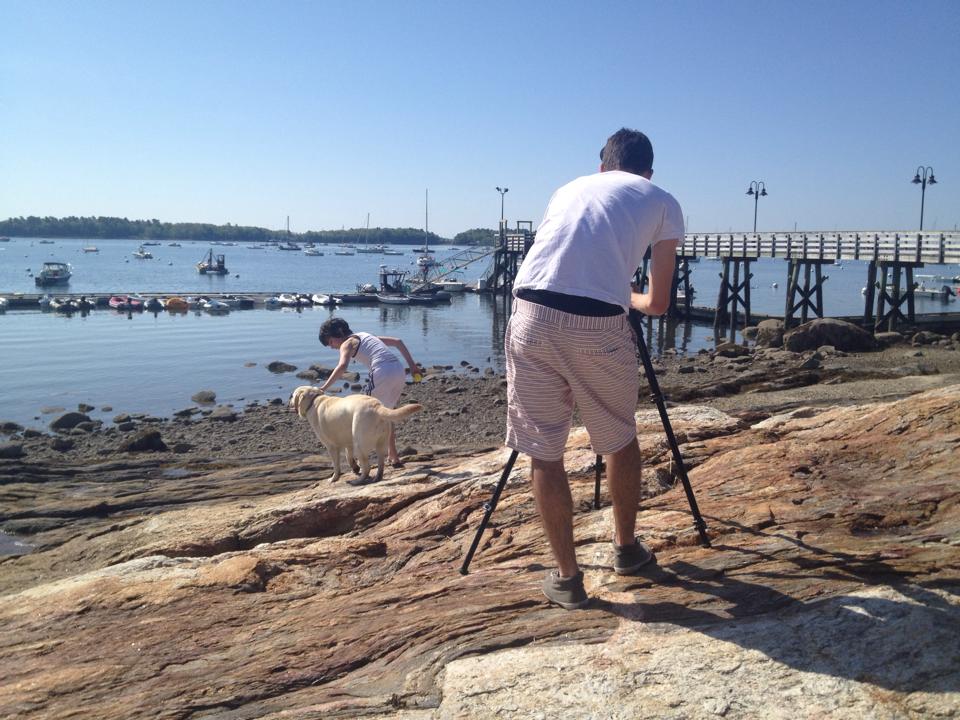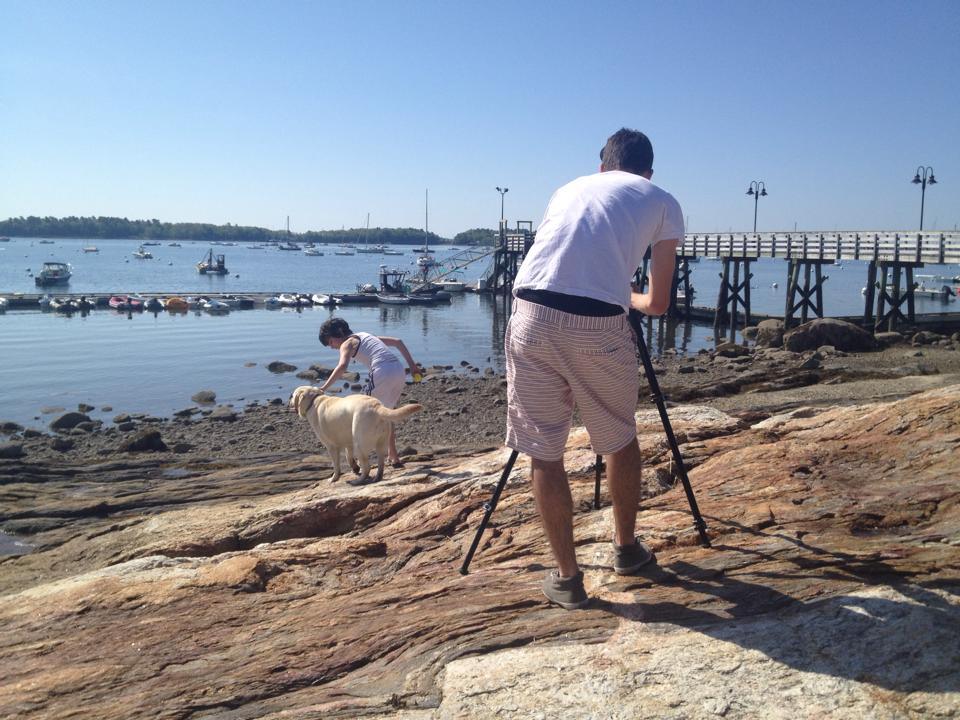 They don't leave until Father's Day, but Quinn has already starting shooting footage of Roman and their dog Rooney. They'll be heading from Maine to the tip of Florida, across the lower states, and on up the west coast. "Twenty states, by my reckoning," says Kelley.
When they get home, they plan to do a kickstarter campaign to fund editing and post production and hope to enter their move in a film festival. "I think we can make something great,"Kelley says, "something that hasn't been made before."
Initially, they just want to shed some light on various therapies and activities that might help kids with autism, but Kelley's bigger vision is to use the movie as a springboard to start after school programs in public schools. "I think that full inclusion happens with the whole school day — so much of the really important stuff happens after three. My kid is invisible after three. He's never done any sports. He can run with the best of them, but he needs someone right there with him. That's hard for most parents to organize. In order for kids with autism to be included in society, it needs to start in school. Inclusion helps all kids."
If you'd like to keep track of Roman and his family, you can follow them on Facebook. Throughout the summer, Kelley will also send me updates, including video and podcasts, which I'll post here on Catching Health.
The documentary is a huge family project, but Kelley says they also see it as a wonderful opportunity to spend time together "doing something really fun that we will never forget and hopefully, it will be for good reasons that we will never forget it!"
Before we say goodbye and safe journey to Roman and his family, watch this short teaser for their movie Portland to Portlandia (working title).